TerryWhite Chemmart Rundle Mall - AFL Game Day Event 澳式橄榄球观赛活动
Thursday 14 June 2018 6:00 PM Thursday 14 June 2018 9:30 PM
Save
Saved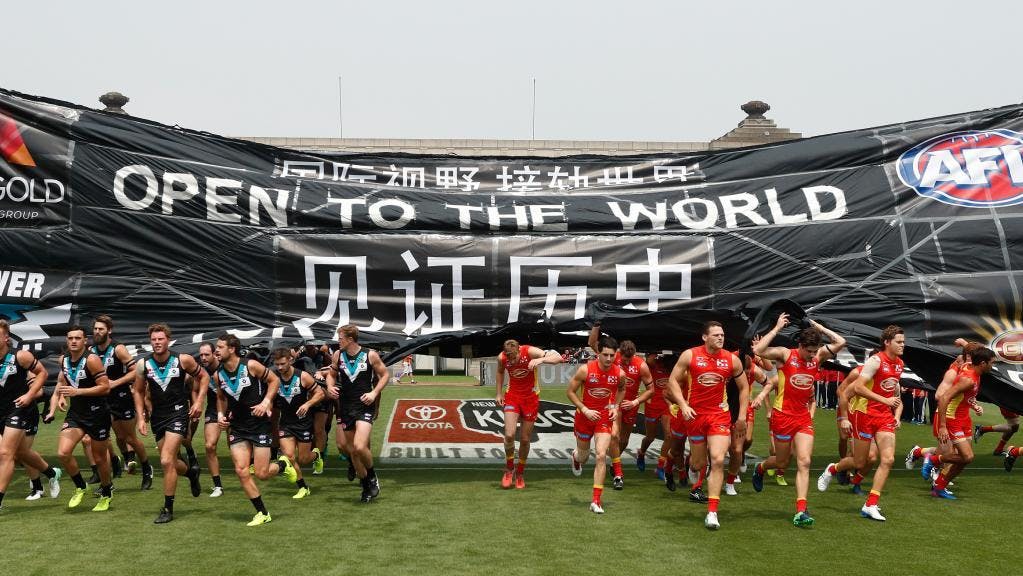 Last update 15/06/2018
321
在热爱运动的澳洲,体育运动是很好的社交话题。支持同一个球队,能很自然的拉近两人的关系。如果你想要了解和融入澳洲,就不能不了解AFL这项运动。
---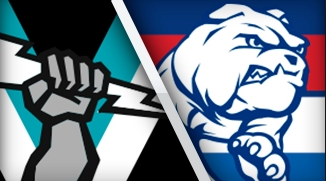 比赛:阿德莱德港力量队 对阵 西部斗牛犬队
活动时间:6月14日,周四,下午6pm
形式:6点于世华教育1楼开始,听中国解说员劲嵩或中国球员陈少良讲解澳式橄榄球规则; 6.45 pm 步行至Adelaide Oval观看球赛。
集合地点:AIES世华教育一楼, 29 King William Street, Adelaide SA 5000 (市中心Rundle Mall 电车站西侧) + Adelaide Oval
Port Adelaide Power VS Western Bulldogs
Date & Time: 14 June, Thursday, 6 pm;
Format: A brief introduction about footy rules will be conducted by the Chinese commentator Jinsong LI; the Chinese Player CHEN Shaoliang will come to talk about his experience with PAFC provided that he does not have any training commitment. 
Walk as a group to Adelaide Oval at 6.45pm.
Event Address: Level 1, 29 King William Street, Adelaide SA 5000 (West side of Rundle Mall Tram Stop)
---
澳式橄榄球AFL被澳洲人民称为Footy。每年的AFL赛季从澳洲的秋季开始,是整个秋冬季节大街小巷人人参与和讨论的盛事。每当联赛决赛日时,澳洲各城市可谓万人空巷,因为所有人都聚集在酒吧或守在电视机前观看决赛。澳式橄榄球是名副其实的澳洲国球。
密集的身体较量,扣人心悬的定球过程,球员的飒爽英姿,激动人心的进球得分,都是澳式橄榄球的精彩看点!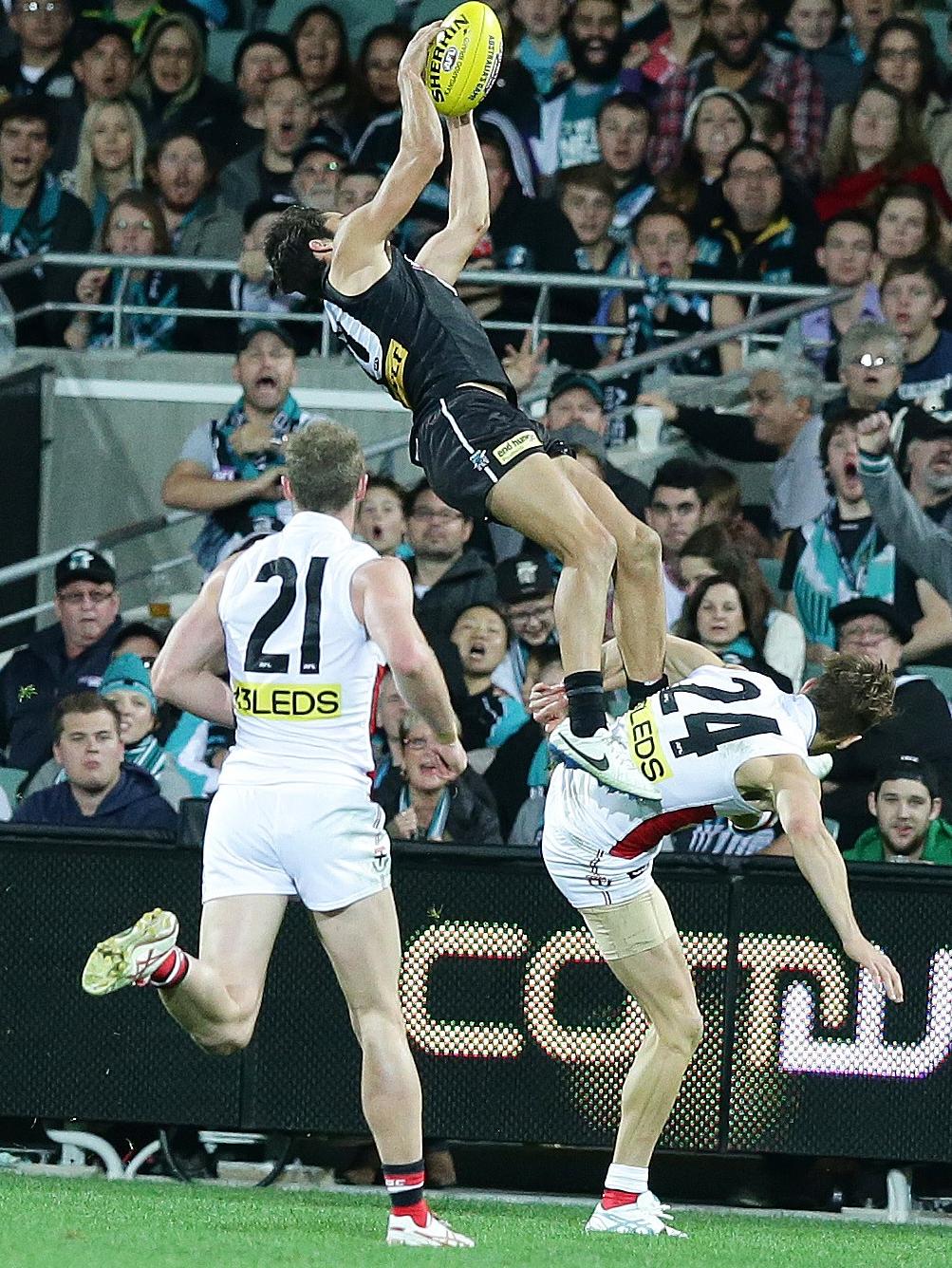 2017年初,李克强总理访问澳洲时还观看了一场阿德莱德港力量球队与悉尼天鹅队的比赛。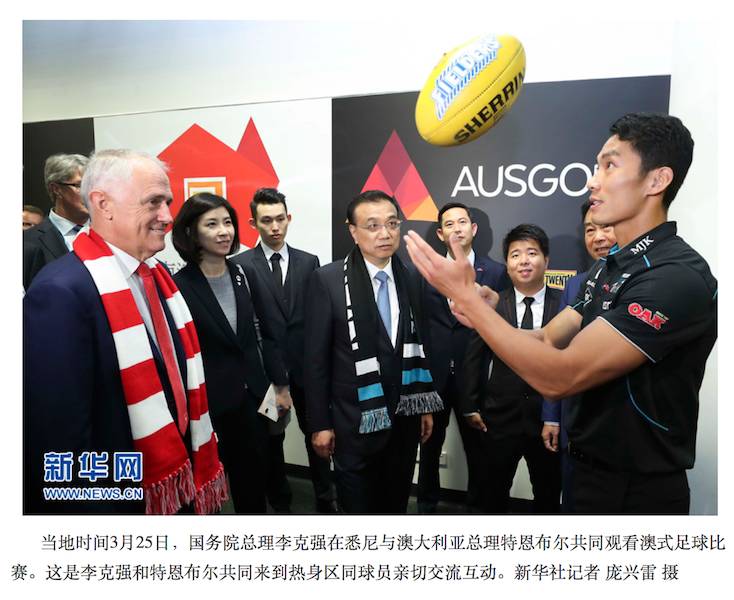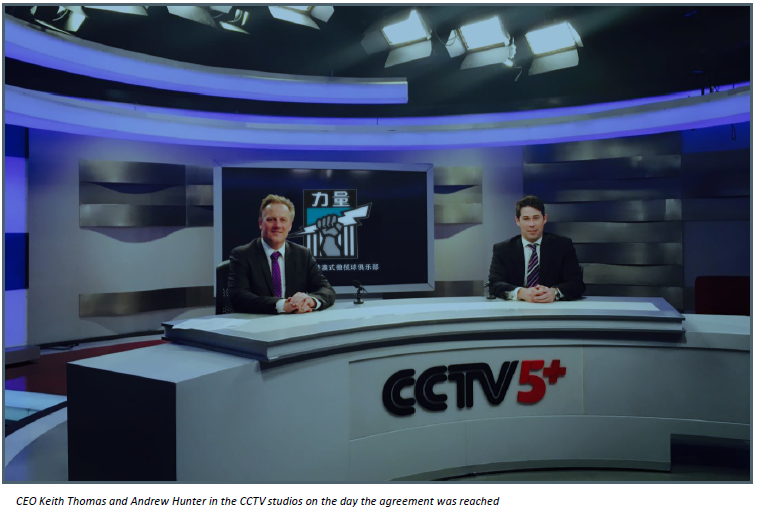 想和朋友一起去阿德莱德椭圆球场观看这项澳洲人民最热爱的运动吗?赶紧注册报名吧!
---
球赛分为4节,时长大约是两个半小时.
看球小贴士:
球场看台风较大,请穿挡风保暖的衣物,以免着凉;

请按时到达集合地点,球赛前的澳式橄榄球规则讲解可以让您获得最佳的观赛体验;

为了大家的安全,Adelaide Oval 会检查观众的随身背包,请不要携带危险物品,罐装饮料也不可带入球场内;

请跟随工作人员一起入场,坐在一个区域看球;

球场内有小卖部可以购买食物和饮料。
请大家通过扫一扫下面的二维码,关注阿德莱德港澳式橄榄球俱乐部微信号: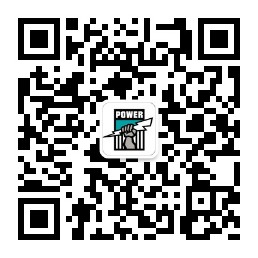 Nearby hotels and apartments
Level 1
29 King William Street, Adelaide, 5000, South Australia, Australia
29 King William Street, Adelaide, 5000, South Australia, Australia