5 Class Pass - Yoga with Grace Tullamarine
Monday 20 May 2019 7:30 PM Monday 20 May 2019 8:45 PM
Save
Saved
Last update 21/05/2019
278
This 5 Class Pass allows you to attend any Yoga with Grace Classes at Tullamarine. Please refer to the timetable below for classes.
This pass is valid for 3 Months.
Classes are held at:
Dream Academy 1 Rosto Crt, Tullamarine.
You will receive a tangible 5 Class Pass when you attend your first class and it will be marked off each time you attend a class.
You will need to bring your own yoga mat, as I only have a few spares and for hygiene reasons, it is always best to use your own mat. All other yoga props are provided.
Wear comfy workout clothes and you will practice without shoes and socks. Be sure to bring a bottle of water.
Feel free to email Grace if you have any questions. info@yogawithgrace.com.au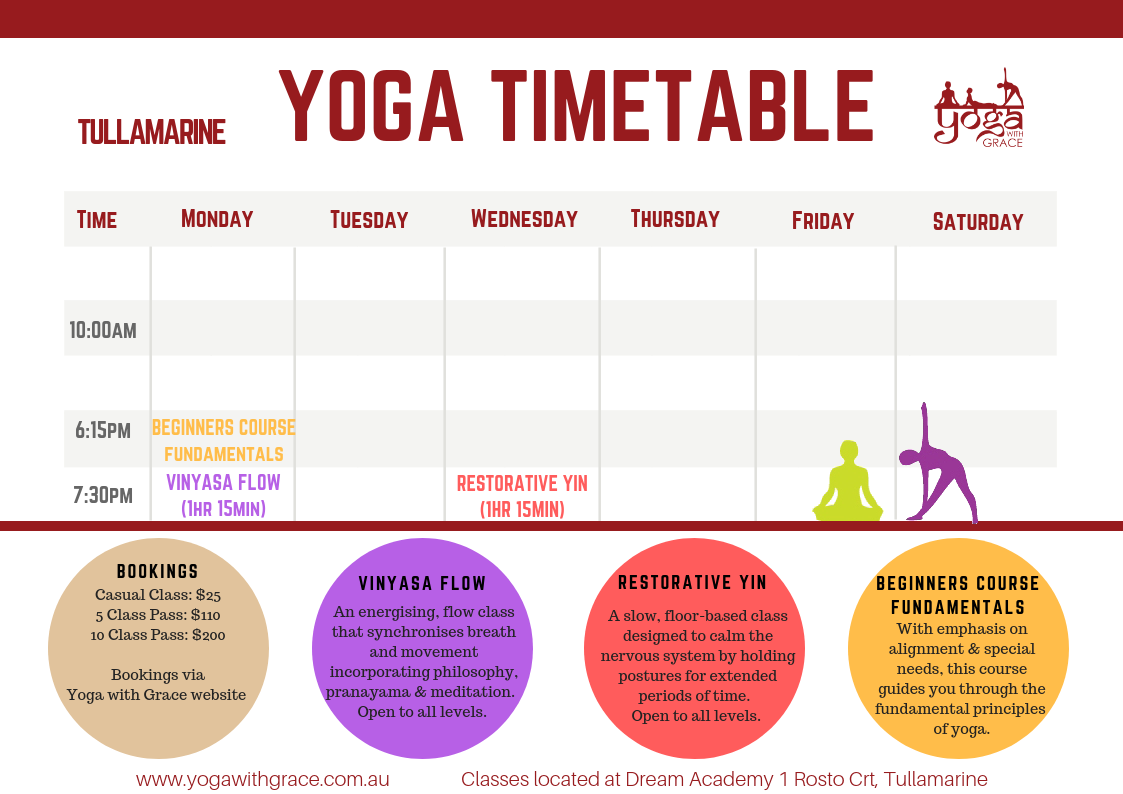 Nearby hotels and apartments
Dream Academy
1 Rosto Court, Tullamarine, 3043, VIC, Australia
1 Rosto Court, Tullamarine, 3043, VIC, Australia
Event from
eventbrite.com