Art Classes for Kids, Term Two, After School on Mondays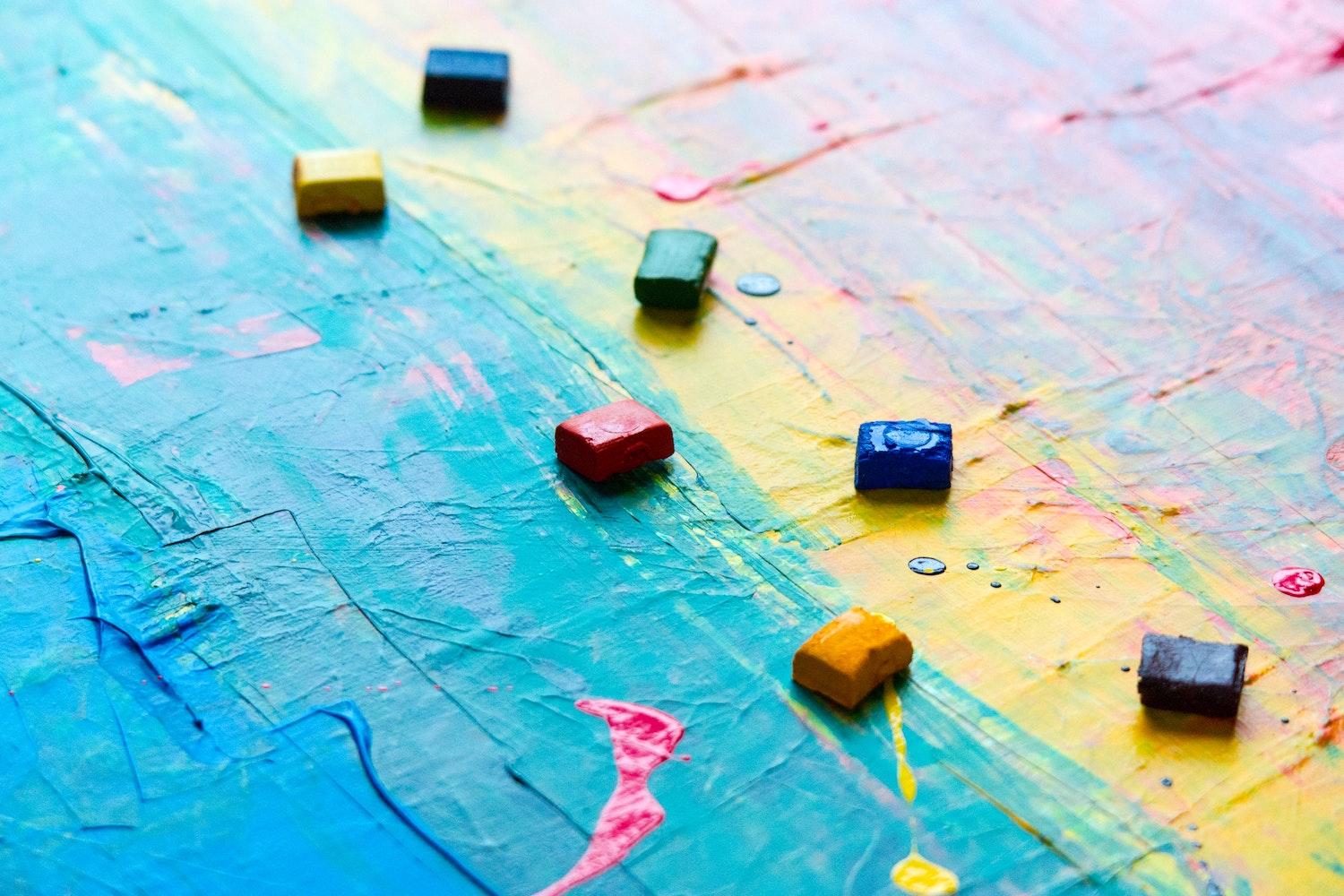 Image from eventbrite.com
---
Working with an artist, participants will explore art techniques, principles, processes, artist's work and traditional arts from around the world—developing their skill, creativity and knowledge. Emphasis is on self-expression and exploration of techniques, principles, etc, so that children learn through examples of work, exploration and 'play'.
Each term covers a range of media, including clay, drawing, painting, collage and sculpture, with focus on process and the journey of learning, the result—high-quality artwork.
4 - 6 PM | Suitable for 7 - 15 yrs
All materials and equipment are provided and included in the cost.
These sessions are education-based, but a lot of fun, designed for students who enjoy art and want to develop their skills.
Children needing tuition and supervision for their own artwork are welcome to attend.
TEACHER/ARTIST
A practising artist and arts educator for fifteen years in the UK, Sophie has led hundreds of art projects for children as well as running training sessions for teachers working with children. Her sculpture has been exhibited in a range of art galleries, with one series housed in a permanent collection at Wolverhampton Art Gallery.
Through her workshops and classes, Sophie aims to inspire creativity, sparking imagination, curiosity and awe, while at the same time teaching practical art techniques, processes and knowledge.
Sophie also works in the world of nonverbal communication, her second life-long passion. Occasionally she teaches combined nonverbal communication and art workshops. You can read more on our sister website My Alcomy.
---
TERMS & CONDITIONS
PLEASE SCROLL THROUGH THE TERMS AND CONDITIONS BEFORE ENROLING.
By enroling yourself or participants in a workshop/class/course, you agree to the following terms and conditions.
1. Participants are expected to behave and be nice to one another. Disruptive behaviours and bullying will not be tolerated. Design Cite reserves the right to terminate enrolment if unacceptable behaviour is not resolved.
2. Parents and carers are required to drop off and collect participants from the classroom.
3. Parents and carers are required to arrive on time to collect participants. Please call/message Sophie 0477 182 555, if running late.
4. Parents or carers must be contactable during the session.
5. Participants must be able to take themselves to the toilet and use it without the need for assistance or must bring a parent/carer to assist.
6. Participants are required to wear enclosed footwear during the session.
7. Participants are required to wear old clothes and footwear during the session as we use materials which do not wash out. Aprons do not adequately cover clothing. Design Cite holds no responsibility for materials getting on clothing and footwear.
8. Participants are required to bring a water bottle with a closable lid.
9. Food is not permitted in class.
10. Participants with additional needs are welcome to attend with a parent or carer. Some of our venues have access limitations, please contact us, before you enrol.
11. Parents and carers attending must not interfere with the artwork of the participant they are responsible for, no matter how tempting. We will provide separate materials for you to explain and demonstrate techniques further, if required.
12. Participants are expected to clean up after themselves at the end of the session, leaving their space and equipment as they found it.
13. Design Cite must be notified if participants have any existing medical or behavioural conditions and allergies. In some cases, it may be necessary for parents or carers to attend the session.
14. In the event of an emergency or perceived emergency, costs incurred for calling an ambulance for a participant are to be payable by their parent or carer.
15. For workshops and classes for children under the age of seven years, parents or carers are required to attend.
16. Participants artwork will be photographed for promotional purposes. On enrolment, we'll give you the option of participants being included/excluded from photographs.
17. Design Cite can only offer a refund if enrolment is cancelled more than ten days before the workshop/class/course commences.
18. Design Cite will offer a refund or transfer if a course is cancelled due to insufficient numbers.
19. To keep the cost of our workshops affordable, work made in clay will not be fired, unless specified.
1105 Views - 09/06/2020 Last update
great eastern highway 276
midland junction arts centre, midland, 6056, wa, au
---
Are you an event organizer?
Create events for free. They will be immediately recommended to interested users.
Create event
Nearby hotels and apartments
midland junction arts centre, midland, 6056, wa, au
---
---
great eastern highway 276
midland junction arts centre, midland, 6056, wa, au
Event from
eventbrite.com
---
---
Are you an event organizer?
Create events for free. They will be immediately recommended to interested users.
Create event
Perth

›