Build, Grow And Scale A Successful eCommerce Business...[Canberra - Virtual Event]
Tuesday 5 March 2019 8:00 PM Tuesday 5 March 2019 9:30 PM
Save
Saved
Last update 06/03/2019
9594
Top eCommerce Expert Reveals How To Build, Grow And Scale a Successful eCommerce Business without having to store your own inventory... even if You Have ZERO Online Experience!
IMPORTANT NOTE: This is a Virtual On-Demand Event.
Are you non-technical & struggling to find the best ecommerce solutions?
Are you're looking to build a ecommerce business that generate consistent income?

Are your looking for comprehensive eCommerce training program ?
Explosive eCommerce Growth Is Disrupting Retail Stores Right now, eCom is THE biggest opportunity for making money online.
Global retail eCom sales are on pace to continue to grow to $4.5 TRILLION by 2021…

...and there are no signs of it slowing down or stopping.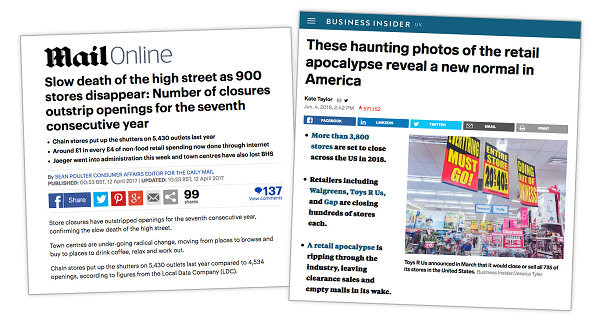 Besides, having an online business ensures that you're able to work from home, budget friendly, save operation cost (such as inventory, office, utilities bills etc), flexible working hours, most importantly, you will be able to generate more cash flow rather than having a fixed, conventional full time job.
What You'll Discover in this Ecom Webclass:
1. How to get started with ecommerce even if you've never made a penny online before
2. How to find products that will sell like crazy (It's Not What You Think)
3. The insider trick to getting products to sell without having to store your own inventory (This One Is Easier Then You'd Think!)
- And much much more!
Frequently Asked Questions (FAQs)
Q: I know Nothing about E-Commerce, can I join?
Ans: Absolutely you can, the training is structured in a way for beginners to be able to understand and before the end of the training able to implement it immediately.
Q: Is this a get-rich-quick program/scheme?
Ans: This is NOT a get-rich-quick program/scheme. If you are looking for one, this is Not for you.
Q: I Don't Have Products To Sell Online
Ans: Yes. You Will Learn How To Find High Demand Products to Promote During This Training.
Q: Do I have to Pay for this Online Training?
Ans: This Event is FREE for everyone to understand, learn and implement.
Q: How will this training help me?
Ans: It depends. We have past apprentice supplement their income after attending this online training while some went on to work from home full time.
Q: Is this a MLM recruitment seminar?
Ans: No. This event has nothing to do with networking marketing, direct selling or anything like that

WARNING: This Can Be Pulled Offline At Anytime. Don't Miss This Free eCommerce Online Training.
Register Now to Avoid any disappointment.

Nearby hotels and apartments
This is an ONLINE Event
Canberra, Australia
Event from
eventbrite.com