Business Mastermind Networks - Subiaco - Business & Personal Development Coaching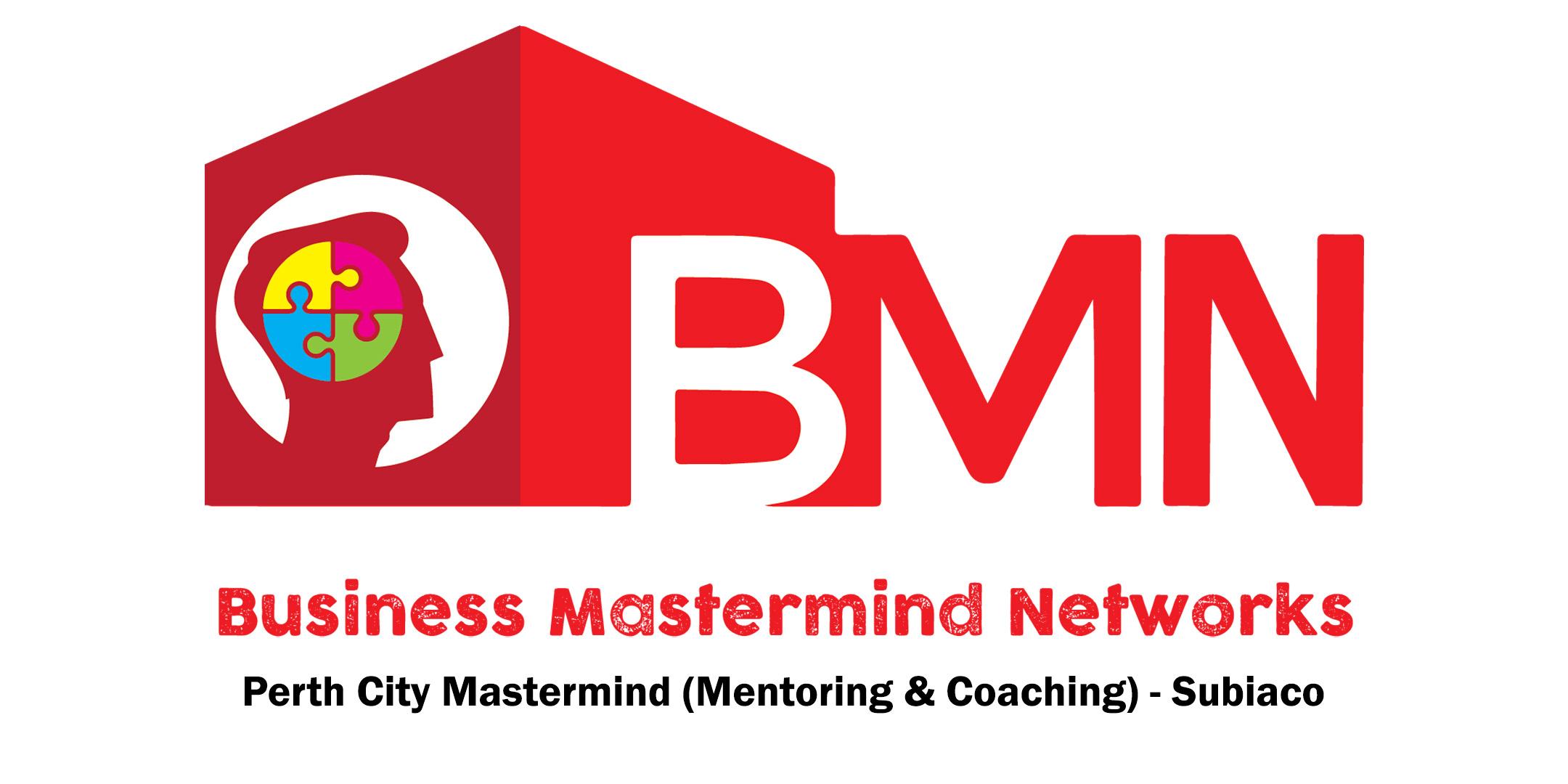 Image from eventbrite.com
---
What if You Could Have Your Own, Experienced Business Coach on an Affordable Retainer, plus a Team of Experienced Business People Who Want to Help You Grow and Improve...



About this Event
Sometimes in business it can feel like it's you against the world and you've got to come up with all the answers yourself. Worse still you might not even know what questions you should be asking!
At Business Mastermind Networks, we bring together groups of like-minded professionals every fortnight to help inspire, educate and motivate each other. 'A problem shared is a problem halved' they say, especially when you're surrounded by a supportive team of members, who may just have gone through the same challenges that you're now facing.
These group sessions can give you a great start to your day, leaving you feeling uplifted and encouraged, ready to grow your business and bursting with new ideas.
Who Are These Mastermind Groups For?
Owners of Small Businesses

who seek mentoring and/or coaching; who wish to make progress, learn new skills and ideas
People who are willing to implement changes in their business or their life to help them achieve their goals
People who wish for some accountability - (there will be some small homework exercises!)
People who seek human connection - We often find that business can be a lonely place, especially for solopreneurs, so this provides camaraderie that stimulates sound mental health and builds effective networks of helpful connections.
Members with ethical values, who are willing to help others
People with a good sense of humour (We want to have fun!)
Prospective Members can apply to join, and if accepted, will have a home base group (one of the three current groups).

Who Are These Mastermind Groups Not For?
They are NOT for negative or objectionable people
NOT really for people who just have a side hustle, such as a Multi-level marketing (MLM) hobby
NOT for people who are unwilling to change and grow
NOT for people who are unwilling to invest in themselves and in their own development
NOT for people who are actively involved in the management of business networking groups (without prior agreement with the event organiser)
NOT for people who expect to just turn up to some kind of speed-dating style of networking meet up, throw a bunch of business cards on the table and expect a load of new business referrals to fall in their laps and solve all their problems like some kind of magical, silver bullet!
Still Reading? So, How Does My Business Mastermind Networks Group Work?
We will progressively work our way through a whole range of business topics, sharing skills and knowledge, building friendships and leveraging trusted connections, consistently over time. We will also relate the performance of our business to the greater context of our life goals.
It is about giving, participating, adding value to others and learning.
Referrals will follow organically, but there are no unreasonable demands made on members to hit performance targets, just for the sake of it.
A Charter of Excellence is available for genuine, prospective members, which includes a commitment to turn up, though of course we reasonably allow for enforced absences owing to holidays, sickness and so on.
Group sizes are capped at 16 members, which allows for a few absentees (sickness, holidays, life circumstances), but members can attend one of our other group meetings if seats are available. Spare seats can also be used for invited guests, who are permitted to check us out before joining. Bookings are essential.
In time, we will encourage initiatives that help community organisations or charitable causes. We are not a Rotary Group, but we do also want to help create a positive impact on Society.
What You Can Expect From Joining Us
Here are a few of the features and benefits of joining our membership:
Support, shared knowledge and ideas from fellow business owners.
Guidance from an experienced entrepreneurial Coach / Mentor and Facilitator.
Accountability to follow through and successfully implement strategies and learnings.
Leverage your contacts to access people who can help you in many ways.
Genuine friendships with trustworthy associates.
Confidential help with problem-solving.
The opportunity to test new ideas on a safe and objective audience.
No restriction on industry category, though compatible niches are encouraged.
Improved stimulation and mental health.
Flexible and optional food and refreshment choices.
Shared business insights and opportunities.
Access to a private member's Facebook page.
Intimate group sizes, capped at 16 members per group.
Value for money, especially with member access to workshops and course specials.
What Some People Have Said Already About Our Mastermind (Mentoring and Coaching) Experience
"Such a great way to share your business challenges and life experiences. This is more than networking, this is sharing knowledge, sharing problems, being supportive and helping the community. An inspiring and uplifting way to start your busy day."
"Well done on your first session this morning, it was interesting & different from other groups."
Come and Try Us Out for Free
You're welcome to come and visit one of our groups, subject to space availability, for free, once in each calendar year. After that, if you wish to return, you would first have to join as a member. Simply contact a current member or reach me via this page or on 0419 860 382 for information and go to the events tab to reserve a place at a table near you. Bookings are essential.
How Much Is It If I Wish to Join?
Annual Membership is $540.00 (if paid in full) or you can do an instalment plan of $148.50 up front, plus 9 monthly payments of $49.50 (all incl GST).
Conditions
Talks or presentations may be recorded for training purposes. It is a condition of entry that you give your approval to allow your image or voice to appear in these recordings, some of which may be used by presenters for promotional purposes. General conversations will not be made public without the consent of those affected.
FAQs
What are my transport/parking options for getting to and from the event?
Traffic is usually fairly quiet early in the morning. There is a car park next to the venue, but street parking is free for the first hour. This is at the vehicle owner's risk. The Subiaco train station is walking distance from the venue.
What can I bring into the event?
You can bring a notebook and pen (Members will be provided with these). Laptops or tablets are allowed but recordings may not be taken without permission.
How can I contact the organiser with any questions?
Call Tony Inman on 0419 860 382 or email tony@tonyinman.com.au
What's the refund policy?
The tickets are free. We request that if you reserve a space, you actually turn up please.
Do I have to bring my printed ticket to the event?
No
Can I update my registration information?
Yes, by contacting the organiser.
Is my registration fee or ticket transferrable?
Yes, but only if you advise the organiser first.
Is it ok if the name on my ticket or registration doesn't match the person who attends?
No. We request that the person who attends is known to us. Contact the organiser if you have any questions.
358 Views - 02/07/2020 Last update
hay st 121a
repeat offender cafe, wa, 6008, wa, au
---
Are you an event organizer?
Create events for free. They will be immediately recommended to interested users.
Create event
Nearby hotels and apartments
repeat offender cafe, wa, 6008, wa, au
---
---
hay st 121a
repeat offender cafe, wa, 6008, wa, au
Event from
eventbrite.com
---
---
Are you an event organizer?
Create events for free. They will be immediately recommended to interested users.
Create event
Perth

›