Communicate With Confidence: Presentation Skills and Leadership Training, Melbourne Workshop
COVID-19: many events have been canceled or postponed, please check with the organizer the event status.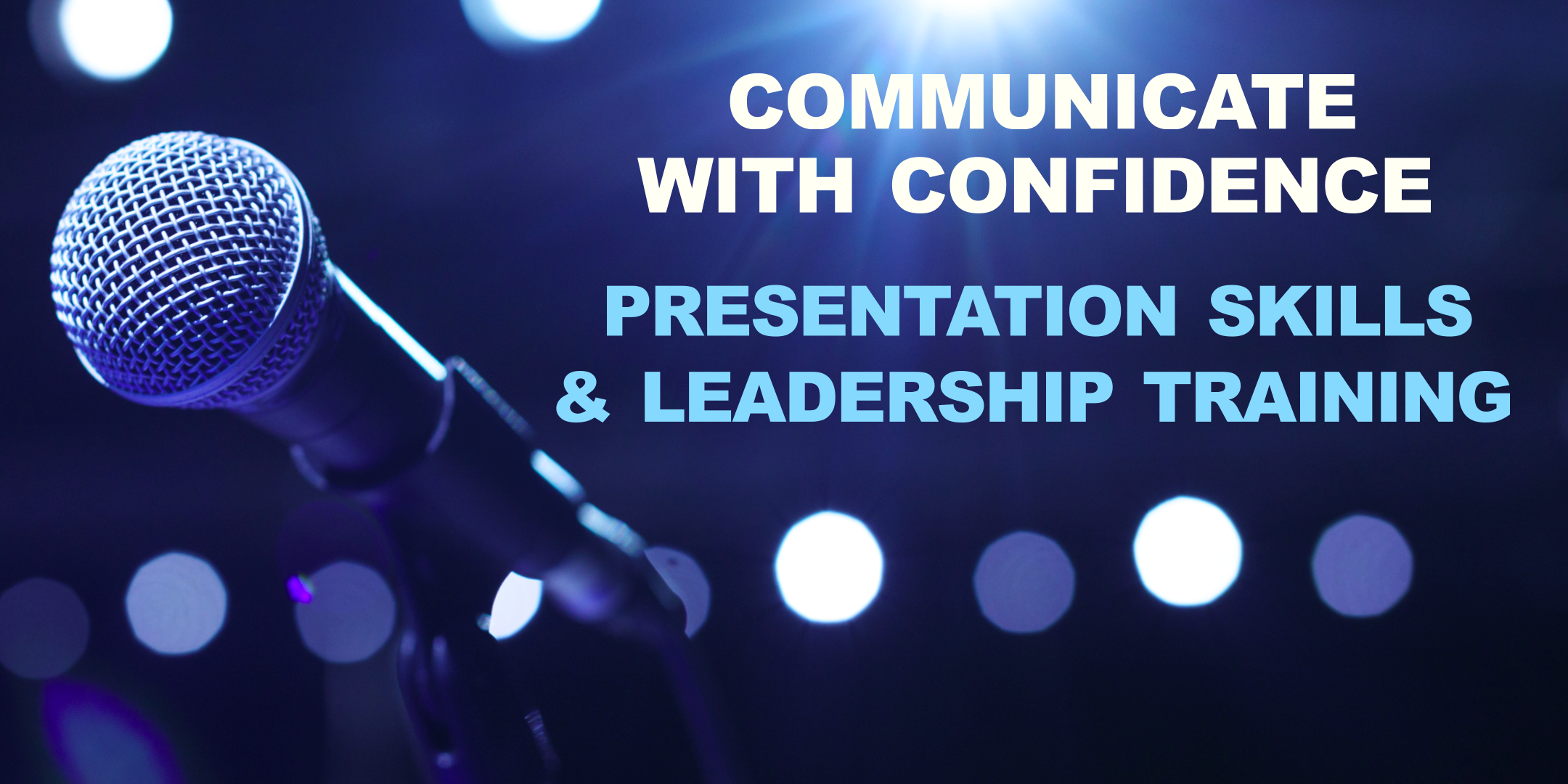 Image from eventbrite.com
---
Do you want to unleash your confidence, build your leadership skills and enhance your public speaking, presentation and communication toolkit? Then you've come to the right place!

Communicate With Confidence workshops are designed to help you build your public speaking and leadership skillset in a fun, supportive, comfortable, collaborative and high-energy learning environment.
Prepare yourself for a day filled with laughs, challenges and awesome insights!
It's natural to feel nervous and start stumbling, or rambling, when we're presenting to a crowd - whether it's to our boss, to our colleagues, or to a room full of strangers. Luckily, there are techniques and strategies we can all learn to help us manage nerves and deliver our message in the most effective, memorable and high-impact way.
In this fun, hands-on and interactive workshop you'll learn key action steps teaching you how to:
Get clear on your message, wording and positioning
Control stage nerves and transform fear into positive energy
Strategies to use your body language — and your voice — for maximum impact
Develop your leadership skills to have a positive influence on those around you
Techniques to bring out 'the best you' and develop your most natural presenting style
Use storytelling to enhance your message, inspire your audience and ensure your presentation is remembered
Learn how humour techniques can spice up your presentation
Use different scripting formats to suit and enhance your individual style
Methods to plan and prepare for success
And much more!

As a bonus

You'll also get a complimentary 30-minute coaching session with Jordana after the workshop to explore priority areas you wish to develop further in a one-on-one capacity.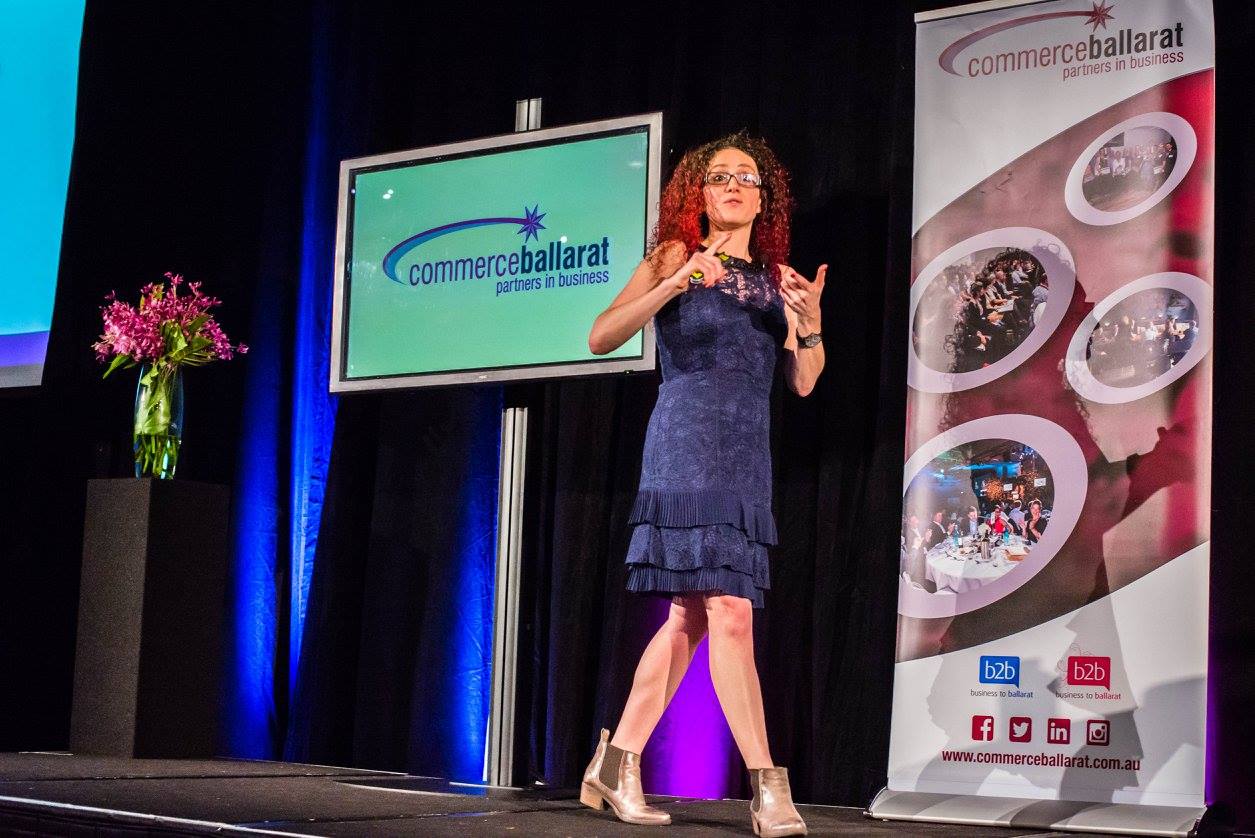 Who are these workshops FOR?
Business owners, entrepreneurs, and leaders who want to develop their presentation skills, grow their personal brand, enhance their confidence and build their business with powerful public speaking skills. Whether you present internally or externally, the tools you'll learn will work in all settings and scenarios.
Who are these workshops NOT FOR?
Participants who aren't willing to be 'all in' for a whole day! We all support each other in these workshops, so we need good energy!
What do you need to bring?
An open mind, a willingness to learn and a desire for growth.
What size are the workshops?
The workshops are intimate so that every participant gets a unique, personalised and hands-on experience.
What's special about Jordana's workshops?
Jordana Borensztajn offers a one-of-a-kind workshop with a fresh and entertaining approach, drawing off her vast and varied experience as a keynote speaker, corporate trainer, author, marketer, former stand-up comedian and former journalist.
Knowing exactly what's like to feel fear, nerves and performance anxiety, Jordana uses her own personal experiences, lessons and unique insight to help you become the best presenter you can be. She brings passion, enthusiasm and a wealth of practical skills, knowledge, techniques and strategies, having worked extensively in the speaking, media and marketing industries. She creates a comfortable, high-energy and enjoyable learning environment for all workshop participants.

What do Jordana's clients say?
"I spent the day with Jordana and her energy and enthusiasm to share her own story and experiences really sets the tone for the day. We drilled down in to different topics and I feel confident in the tools I've taken from the day to use in my professional and personal life. Thank you."
Kelly Gall, Commercial Finance Director

"I found the Communicate with Confidence training to be extremely valuable, equipping me with the right tools and skills to channel my nerves in order to be a better presenter. I feel I am more aware of my body language when in meetings and presentations and I have a much stronger sense of confidence when it comes to public speaking."
Jasmine Richwol, Media and PR Professional

"The workshop was so insightful. I have been presenting to large audiences for years and was concerned that I wouldn't be learning anything I didn't know already but now I feel I have new enthusiasm and energy. I'm excited to get on stage and practice the techniques I've learnt. Thank you."
Rhian Adlam, Events Officer, Monash Graduate Association
"Jordana brought a freshness to a difficult subject. By honestly reflecting her own journey she demystified the whole process with humour, heart and understanding. We laughed, we cried, and she brought us right where we needed to be - on stage speaking our own truths. I would highly recommend this course to anyone, whether they want to speak publicly or just build their own confidence. Small class sizes meant we were all heard, and were put into action with kindness and encouragement. 10/10."
Nicole Cleary, Photographer
"Jordana's amazing enthusiasm and energy throughout the day really allowed our team to leave our comfort zone and explore our real potential. Our entire sales team benefited from the workshop and had an absolute blast while doing so."
Kimberley Trahar, Volunteer Program Officer
"Jordana's high energy and fun workshop was not only a practical way to help increase the confidence of team members who are required to present to groups both large and small, it was also a great team building activity. The combination of tips borne of experience and the chance to practice what we were learning meant that the 4 hours just flew. And even the most nervous of participants enjoyed their chance to have one of the sparkly microphones in their hand!"
Ardoch Youth Foundation
"The audience was actively engaged due to Jordana's dynamic speaking ability and interactive presentation style. Jordana gave our audience immediately useful steps to take-away. True learning took place."
Vet Development Centre
"The 'pocket rocket' that people instantly warm to, Jordana has the unique ability to take people out of their comfort zone and have fun in the process!"
The Business Centre Pilbarra
"Jordana was engaging, energetic and delivered the information in a fun and entertaining way. We have received excellent feedback."
Yarra Valley Water
You can read more testimonials here.

FAQs
How can I contact the organiser with any questions?
Call Jordana on 0412 126 769 or email her at jordana@jordanab.com
Program details
Date: Friday 10 April, 2020
TIme: 9:30am - 4:30pm
Location: CreativeCubes.Co.
Level 5, 111 Cecil St, South Melbourne VIC 3205
Contact: 0412 126 769 or jordana@jordanab.com

Parking and transport information:
South Melbourne Central shopping centre offers underground car parking, accessible via Market Street. The first two hours are free, after that parking is charged in two hour blocks. Please see the Care Park website for more details.
Care Park - 111 Market Street, South Melbourne
03 9682 1733 - www.carepark.com.au
The location is accessible from the city via multiple tram lines:
No. 96 from Bourke Street, and get off at South Melbourne (Stop 127).
No. 12 from Collins Street, which takes you along Clarendon Street, and get off on the corner of York St (Stop 127).
No. 109 from Collins Street, which takes you to the corner of Clarendon Street and Whiteman Street (Stop 125 – Port Junction). Then transfer onto the No 96 or walk up Clarendon Street, then turn right at York St.
No. 1 from Federation Square towards South Melbourne Beach to the corner of Park Street and Cecil Street (Stop 25). Alight the tram and head right up Cecil Street by foot.
Image credit: shutterstock.com/nikkytok
2473 Views - 11/04/2020 Last update
cecil st 111
creativecubes.co, south melbourne, 3205, vic, au
---
Are you an event organizer?
Create events for free. They will be immediately recommended to interested users.
Create event
Nearby hotels and apartments
creativecubes.co, south melbourne, 3205, vic, au
---
---
cecil st 111
creativecubes.co, south melbourne, 3205, vic, au
Event from
eventbrite.com
---
---
Are you an event organizer?
Create events for free. They will be immediately recommended to interested users.
Create event