CranioSacral Therapy & Yoga for Deep Relaxation
Thursday 12 July 2018 6:00 PM Thursday 12 July 2018 8:00 PM
Save
Saved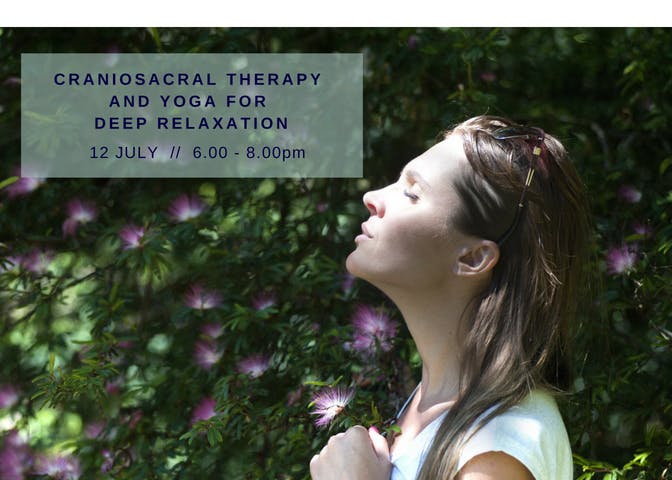 Last update 13/07/2018
210
This self-care workshop is presented by Karen Leo, Associate Practitioner at Evolve Manual Therapy.
Karen has completed further study in the fields of CranioSacral Therapy, Pilates and Yoga and takes a keen interest in how they are each used for deep relaxation. 
Karen enjoys a career using CST techniques for stress relief and the overall health and wellness for her clients. She has put together this workshop for the lay person to learn more about how they can adopt these techniques in their day to day life.
This self-care workshop will teach attendees a range of simple, natural and effective self-care techniques for reducing stress, and bringing awareness and mindfulness into your daily routine. Karen draws from both CranioSacral Therapy and Yoga in this 2 hour workshop.
You will leave with an understanding of modern yoga, yogic breathing and CranioSacral Therapy techniques to implement at home and a new approach for deep relaxation and meditation.
***Places are limited to 12 participants only.***
***No previous experience in Yoga required***
Nearby hotels and apartments
Evolve Manual Therapy
18 Kensington Road, Rose Park, 5067, SA, Australia
18 Kensington Road, Rose Park, 5067, SA, Australia