Ecstatic Dance & Yoga Immersion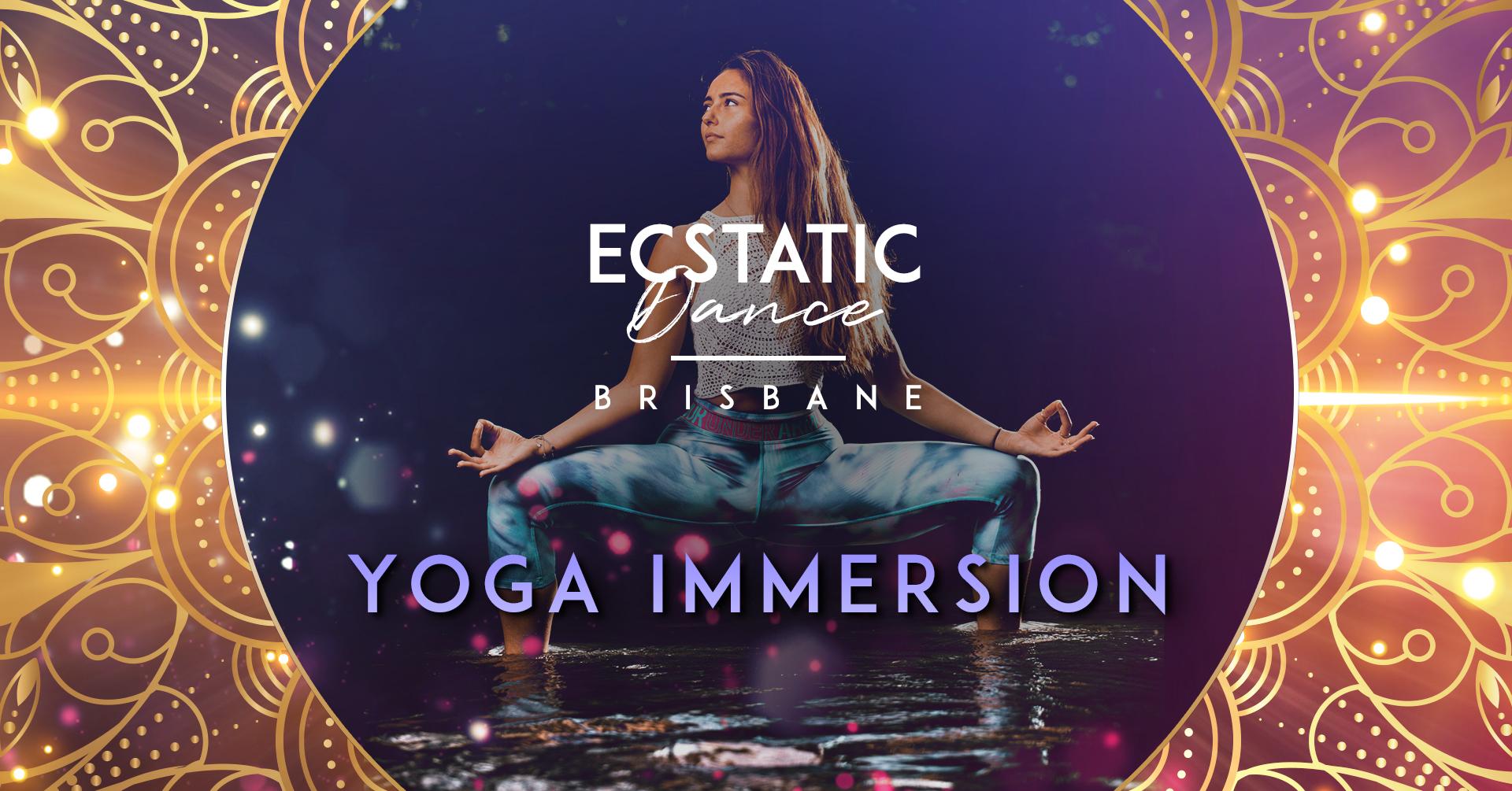 Image from eventbrite.com
---
Relax and unwind using a fusion of the most effective techniques from Yoga and Dance to connect with yourself and others.
Ecstatic Dance is a conscious movement practice that invites people to drop out of their minds and into their bodies to unwind and open to inner wisdom. Dance, Music and Cacao Medicine are the center point of these ceremonies catalyzing ecstatic states, where conscious mind limitations dissolve, opening the doors to the vast subconscious intelligence. It is an opportunity to connect deeply with self and others in fun ways words cannot express. A gracious experience to meet yourself as you are and open a space where you can see beyond who you think you are... It's about you, freedom, joy and honesty.
This journey will offer a space to develop self-awareness, be moved by deep emotions, expand your intuitive awareness and align your actions with your intentions.
The session starts with an intention setting, followed by a set of somatic exercises used in shamanic practices to induce a state of relaxed awareness or trance and prepare for the dance journey.
What kind of music is played? And what do we do?
We play music that encourages movement. Our sonic journey is a fusion of world music, electronica, dubstep, tribal house, classic remixes and more!
https://www.mixcloud.com/dancin.../ecstatic-dance-connected/
In this space, all are welcomed into radical self-expression and acceptance. Do yoga, stretch, dance like no one is watching, or just chill and enjoy the music.
- 7:00 PM - Yoga Immersion (please bring a yoga mat)
- 7:30 pm - Opening circle – it's a chance for you to get to know who is in the room and if you want to share a bit about yourself. If you don't feel like talking, just pass the feather.
- 7:50 pm - Warmup exercises designed to bring comfort, relaxation and prepare you for the trance immersion.
- 8:00 pm – Dance Journey - music starts in a low beat to give you the chance to ground into your body. The rhythm progressively increases once the room starts to move. It may reach a high energy several times during the dance and slow down to conclude with a smooth landing back to stillness at the end.
- 9:40 pm - Music stops and we have a wind-down meditative moment. Depending on the event – there will be Singing bowls, Didgeridoo, Flute or other traditional acoustic instruments to help in this process.
- 9:50 pm – Closing circle – we clap together three times and the fourth time back to the earth to close.
- 9:55 pm – Non-verbal time is over - have a chat with the people you shared the space with during the dance.
Arrive and leave whenever you want but be mindful not to disturb the other participants.
Ecstatic Dance Agreements
This is a Free-form Movement Temple
To maintain ultimate freedom we agree to the following:
1. No talking on the Dancefloor (or at the Altar).
- Please whisper off of the dancefloor only
2. No street shoes on the dancefloor. (Bare feet or light dance shoes are OK). No showing up drunk or drugged, no pictures, video, or wearing of scent (please be clean).
3. Respect the Space - Others' Space and the Collective Space.
When Approaching others:
- Listen for a Yes (get eye contact first)
- Respect any No (like when they are ignoring you)
- Respect the Solo Dancers' Right to their Space
- Hands in prayer at heart means: "I see you, and thank you for the dance (that just ended)."
This is a Transformational Space for Healing, Prayer, and Freeform Movement.
You will be asked to leave if you do not follow these agreements.
Thank you!
No dance experience required***
Participants must be 18yo+
Here is a sample of the music we are playing:
https://www.mixcloud.com/.../ecstatic-dance-brisbane.../
Yoga Immersion with Rachel:
Rachel's yoga classes offer you an opportunity to come as you are, no matter your level of experience, and to surrender into the peaceful practice of presence. The sense of peaceful vibrancy, vitality and openness she connects to through yoga inspires her to share the practice with others. Rachel has experienced training in both strong and nurturing styles of movement, from Power Yoga to Qi Gong. She offers encouragement and motivation, balanced with awareness of stillness and subtle energies. Rachel is enthusiastically committed to continually expanding her awareness of the body and its relationship to life. Teaching Yoga is a gift she appreciates deeply.
Looking for similar events?
https://www.facebook.com/EcstaticBrisbane/events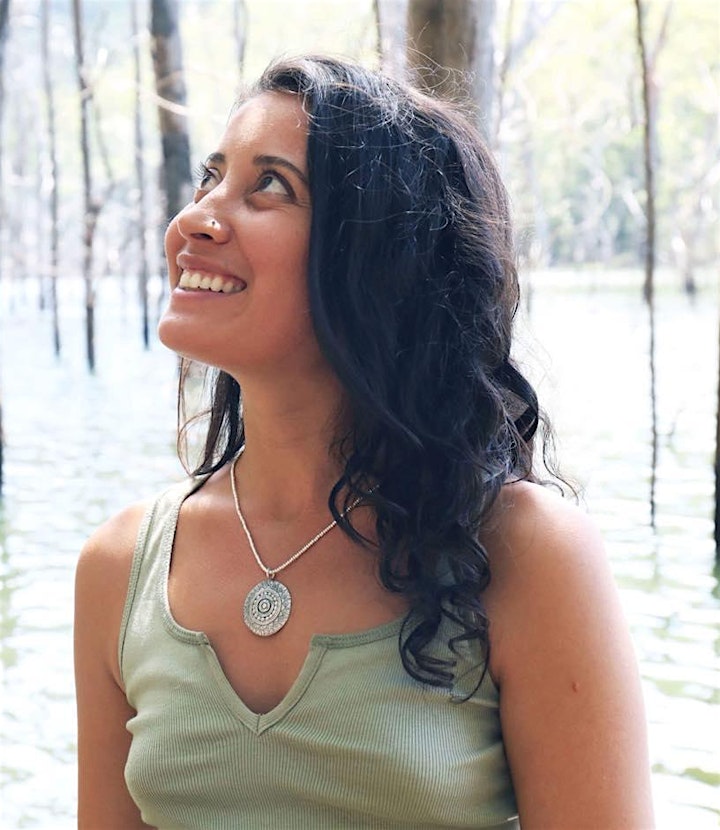 21603 Views - 12/06/2021 Last update
11 Sussex St
11 Sussex Street, West End, 4101, QLD, AU
---
Are you an event organizer?
Create events for free. They will be immediately recommended to interested users.
Create event
Nearby hotels and apartments
11 Sussex Street, West End, 4101, QLD, AU
---
---
11 Sussex St
11 Sussex Street, West End, 4101, QLD, AU
Event from
eventbrite.com
---
---
Are you an event organizer?
Create events for free. They will be immediately recommended to interested users.
Create event