GIRL POWER ESSENTIALS 1 & 2 (FULL DAY) AT GLENUNGA
Friday 19 July 2019 11:00 AM Friday 19 July 2019 4:30 PM
Save
Saved
Last update 20/07/2019
2584
GIRL POWER provides fun, interactive well-being workshops for girls aged 7 - 12 yrs.
Our mission is to foster a positive mindset, inner confidence and resilience in girls at a young age, before they embark on their teenage years and exposed to the powerful world of social media. Our workshops are based on positive psychology principles and delivered by way of fun, creative and engaging activities. Girls come away from our workshops knowing themselves better, understanding the power they have over their own lives and with increased social awareness.
In this full day workshop, we look at the following topics:
Me, Myself and I - Identity, Individuality, Strengths
Hey You! - Healthy Friendships, Friendship Issues, Dealing with Mean Behaviour
I Can Do It! - Growth Mindset, Resilience
Relax - Mindfulness, Staying Calm
Mirror Mirror - Body Image
Lucky Me - Gratitude
The girls explore these topics by way of movement, worksheets, vibrant discussion, active games with props, role play and art/craft.
At Girl Power we believe it is paramount that girls focus on their strengths, rather than weaknesses and intentionally create experiences that result in a positive mindset and inner confidence.
Some comments from parents of past GIRL POWER workshop participants...
"When my daughter came home Thursday night after your session, she was so proud of her Girl Power pack, what she had written and what others had affirmed. I saw after a very long year of tears and temper a glimmer of self-esteem and confidence I have not seen in such a long time. Thank you!!!!" Victoria (parent of school workshop participant)
"I was so impressed with how the workshop ran. The activities were all great fun with a positive and empowering message underlying each of them. The girls finished the day with tools to help them think more positively about themselves and how they handle the inevitable difficulties they face in social situations. Fabulous. I highly recommend Girl Power workshops!" Natushka, mother of Josie (9)
"My daughter and her friend had such a wonderful time today Joni. They were busy talking about their favourite parts (all of it) and it's been wonderful to see them put into practice some of the things they learnt such as their gratitude box. Wish there had been workshops like this for me when I was young. Thanks for this" Jess, mother of Matilda (11)
"A fabulous workshop for young ladies to encourage positive mind set, supportive behaviours and self value" Debbie, Primary School Teacher
"Lily loved it! She was excited to share what she learned with us. Also, the "smiley" vs "frownie" technique has already been applied at home. Thanks!" Anne-Marie, mother of Lily (7)
"Thank you so much for a wonderful workshop. Lola had a wonderful time. She thoroughly enjoyed the workshop!" Angie, mother of Lola (7)
"Maddy had an amazing time this afternoon at the Girl Power workshop. I highly recommend these workshops aimed at building strong self esteem and confidence in young girls." Amanda, mother of Maddy (8)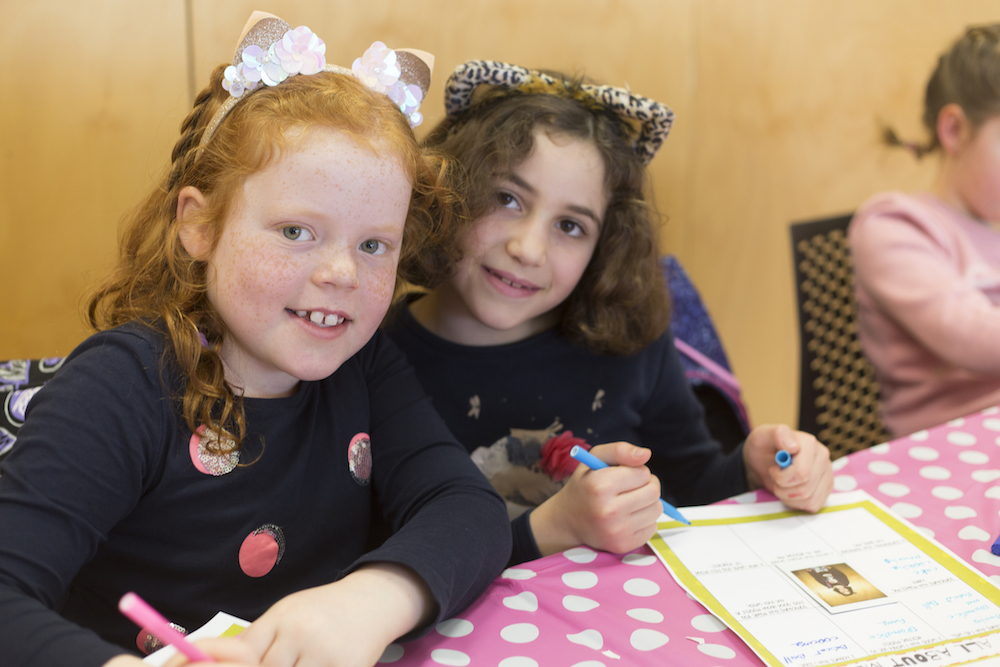 nightlife
education
workshop
Nearby hotels and apartments
Glenunga Hub
70 Conyngham Street, Glenunga, SA, Australia
70 Conyngham Street, Glenunga, SA, Australia
Event from
eventbrite.com.au