IndigiPitch - Indigenous Pitch Weekend - Develop your story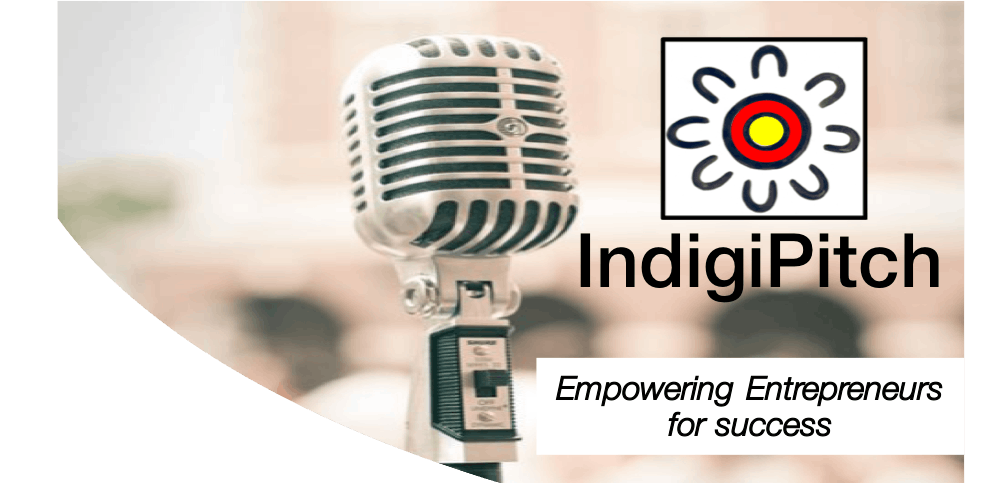 Image from eventbrite.com.au
From Fri 2 November 2018 to Sun 4 November 2018
From Friday 2 November 2018 to Sunday 4 November 2018
---
Are you an Aboriginal or Torres Strait Islander person with a business or great idea then we would like to invite you to the IndigiPitch weekend.

IndigiPitch is Australia's first ever Indigenous business pitch weekend run by and for Indigenous businesses. In business you are pitching constantly to various audiences. The weekend, run by IndigiSpace, a business supporting the development of Indigenous businesses helps refine your pitch and better tell your story.
The weekend will see entrepreneurs learn how to pitch and best tell their story to a variety of audiences, develop and validate their business model ensuring it is desirable, feasible and viable and walk away with a direction for their business and a new ecosystem to support them. The weekend is filled with many exciting guest speakers and business panels that share their experience and knowledge.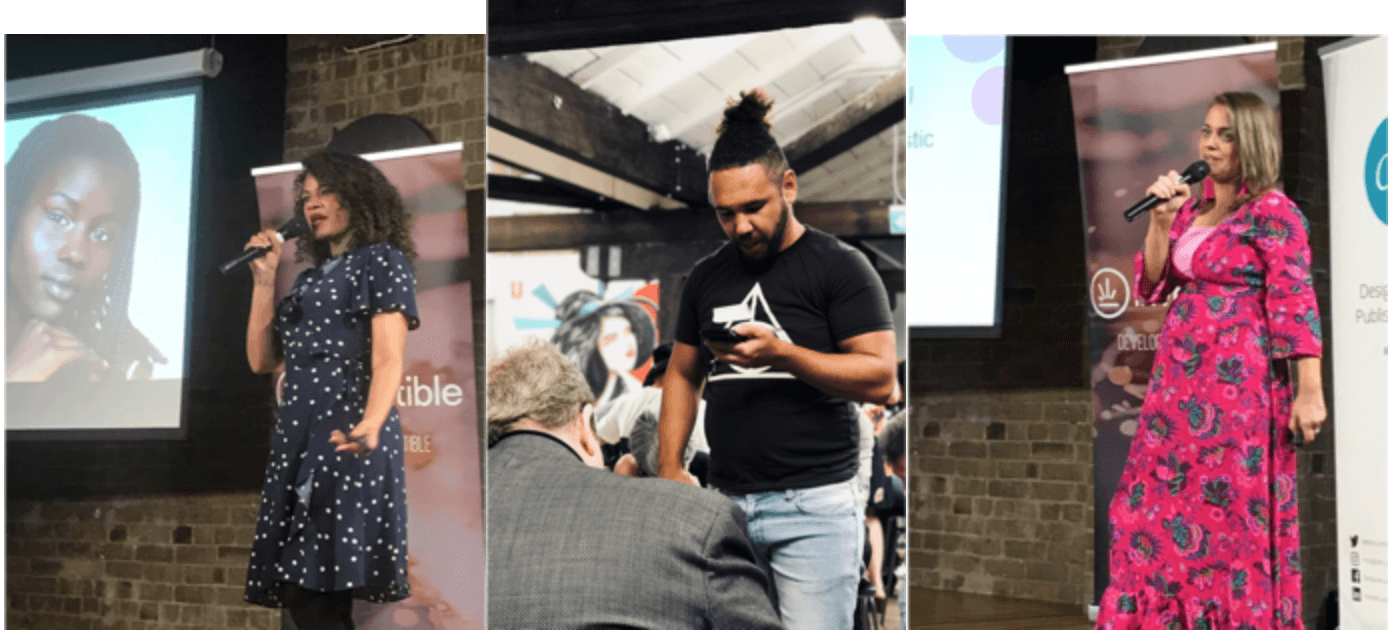 When and Where?
Friday night launch is held at Canva, 2 Lacey St Surrey Hills.
Saturday/ Sunday workshops are held at Fishburners Hub, Level 2, 11 York St Sydney on Saturday 3rd November and Sunday 4th November.
What does the weekend Involve?

Friday night launches IndigiPitch and the great weekend, showcasing Indigenous entrepreneurs as they share their great businesses and ideas.The night will be hosted by the Sean Choolburra, one of funniest Aboriginal comedians in Australia.

Saturday and Sunday will be 2 days of super fun, safe, interactive, learning and immersive environment where participants collaborate and get inspired by each other. This is a fast-track version to learn all the fundamental components that go into creating a business using Investible's Business Model Blueprint entrepreneurial training IP.
The 2 days will be co-facilitated by Indigispace and Elisa-Marie Dumas the Programs Leader from Investible, who have previously ran 3 accelerator programs with Indigenous Business Australia.
What do entrepreneurs get out of IndigiPitch?
The opportunity to pitch and share their businesses and ideas in a safe and friendly environment.

Skills, knowledge and confidence to successfully pitch their business story.

Network with like-minded individuals.

Develop a business blueprint building a strong valid business model and discover effective ways to build and validate ideas.

To ensure the success of IndigiPitch we are providing an ongoing 12 month support program for all businesses that attend.

Discover the 4 important aspects of business to validate and ensure your business is desirable, viable, feasible and scalable.

Receive a workshop workbook that you can use over and over again for any ideas / businesses you have.
Who can attend?

Indigenous people who currently have a business which is atleast 50% Indigenous owned and operated, business partners may also attend.
Any Indigenous Australian that has a great idea to start their own business.
What is the Business Model Blueprint?
The Business Model Blueprint has been developed by successful entrepreneur Creel Price who has designed curriculum for the Branson Centre for Entrepreneurship, Investible and Club Kidpreneur. Those who are familiar with the Lean Canvas model will find the Business Model Blueprint more comprehensive and holistic in application. The Blueprint allows founders to develop not only their value proposition (desirability), but delivery proposition (feasibility) and financial proposition (viability), resulting a business overview from which both a pitch and investor deck can be designed.
Why do I need to map out my business model?
For a startup business, creating a business plan is like creating a game plan in sports. You need to scout out all the information to create a winning strategy for the game. The Business Model Blueprint Methodology is a powerful tool to help entrepreneurs gain clarity on their business model. You will gain a holistic picture of the key elements that go into deriving and communicating your business model. This is crucial when developing a scalable business model and pitching to investors.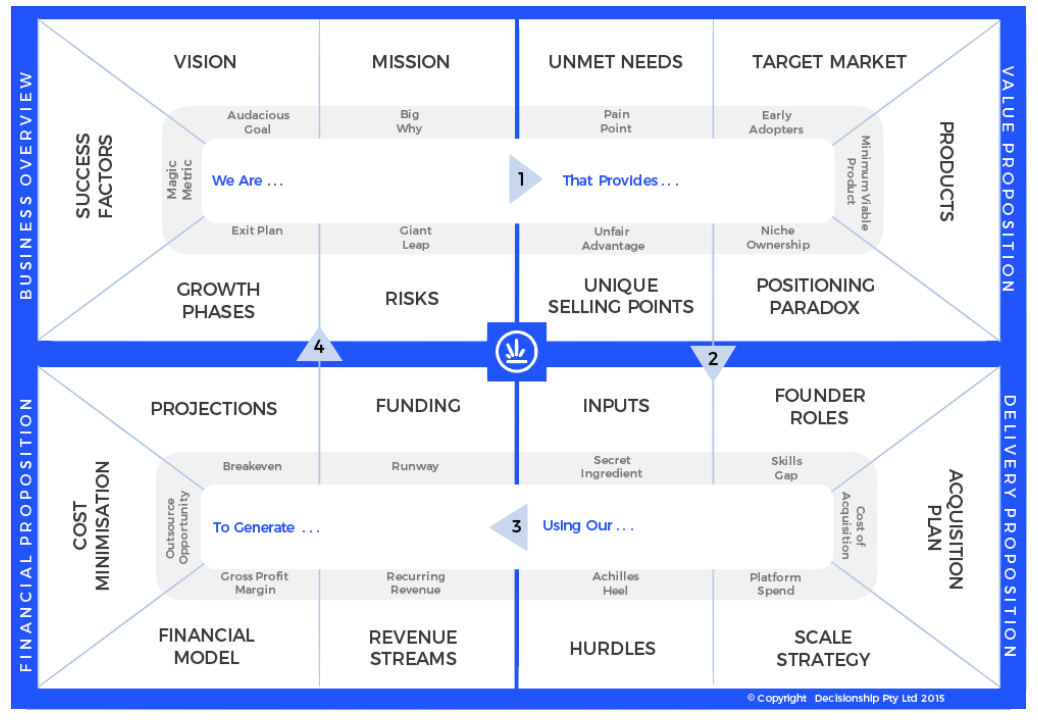 ---
Schedule
Day 1 - FRIDAY - Launch Night at Canva Offices
6.00pm Registration
6.30pm Introduction, Welcome to country
6.40pm IndigiPitch/IndigiSpace Introduction
6.45pm Guest Speaker
6.50pm Cultural performance
7.00pm Indigenous business panel
7.20pm Pitching
8.10pm Networking / Drinks / Food
9.00pm Finish
The schedule includes two days of workshops for aspiring Aboriginal or Torres Strait Islanders who are ready to build a startup that is desirable, viable and scalable and develop their business pitch to various audiences.
Day 2 - SATURDAY
8.30am Registration / Coffee /Tea
9.00am Introduction / Acknowledgement
9.15am Warm-up activity
9.30am Investibility and what it takes to be a successful business
10.00am The Eight Stages of Business
10.30am The Business Model Blueprint
11.00am Break
11.15am Value Proposition
11.45am Delivery Proposition
12:15pm Entrepreneur Panel - Topic: Indigenous Business
12:45pm Lunch
1.35pm Financial Proposition
2.00pm Entrepreneur Panel - Topic: Indigenous story-telling
2.30pm Blueprint recap session
3.00pm Break
3.10pm Developing your pitch workshop
3.40pm Grant/Finance/Procurement Workshop
5.30pm Finish
Day 3 - SUNDAY
9.00am Warm-up activity
9.15am Business Support Program
9.25am Program recap / Personal reflection
9.40am Guest Speaker
9.45am Fingerprint for Success
10.45am Break
11.00am Sales Workshop
11.30am Social Media
12.10pm Pitch Practice – Pairs activity
12.30pm Lunch
2.15pm Speed Pitching
2.30pm Break
2.45pm Pitch Circles / Feedback
3.30pm Guests arrive / Networking
4.00pm Introduction
4.10pm Final - Pitch Presentations
4.50pm Guest Speaker
4.45pm Awards / Conclusion
4.50pm Networking
5.30pm Finish
What happens after IndigiPitch?
• IndigiPitch is all about outcomes, turning ideas into reality.
• You can't do this over one weekend alone.
• That's why we follow up the weekend with 12 months of ongoing support and development for all businesses that participate, linking them with mentors, programs, space to grow and opportunities.

For more information or to get Involved:
To get involved as a participant purchase a ticket through this page. If you want to come along and watch and see some great Indigenous entrepreneurs pitching their businesses then you are welcome to come along Friday night to our launch and see our businesses pitch for the first time or attend Sunday afternoon and see the final pitches for the weekend.

Click the links below for tickets.
IndigiPitch Launch - Friday night – Launch and Indigenous business pitches. (Canva-Surrey Hills)
Final Pitches - Sunday Evening – Final business pitches (Fishburners-Sydney)
Aboriginal and Torres Strait Islanders have been engaging in trade and commerce for thousands of years, IndigiSpace wants to ensure they are engaging for many thousands more and with your help we can.
We want participants at IndigiPitch to have great outcomes, outcomes that are not just based around one weekend, that culminate in a year-long support program. To achieve this we need your support.
If you would like to contribute to our weekend in any way or other support programs then we would like to hear from you, we welcome your support.
If you are interested in being involved please contact Greg Hodgkinson and the team at IndigiSpace as opportunities to be involved.
Greg Hodgkinson
=================
You may be photographed or videod while attending this event: please approach the organiser if you have questions, concerns, or do not wish this to happen.
The event organisers may add you to a mailing list so they can follow up, and you can receive updates about their activities: this mailing list will have an easy-to-find unsubscribe button.
This event is part of Spark Festival and upholds the Spark Code of Conduct.
45 Views - 05/11/2018 Last update
business
workshop
Start Up
culture
painting
nightlife
sports
festivals
Fishburners Sydney Coworking Space
11 York Street, Sydney, 2000, NSW, Australia
---
Are you an event organizer?
Create events for free. They will be immediately recommended to interested users.
Create event
Nearby hotels and apartments
11 York Street, Sydney, 2000, NSW, Australia
---
---
Fishburners Sydney Coworking Space
11 York Street, Sydney, 2000, NSW, Australia
Event from
eventbrite.com.au
---
---
Are you an event organizer?
Create events for free. They will be immediately recommended to interested users.
Create event
Sydney

›