Junior Weekly Hit Out Squad- Term 4 2019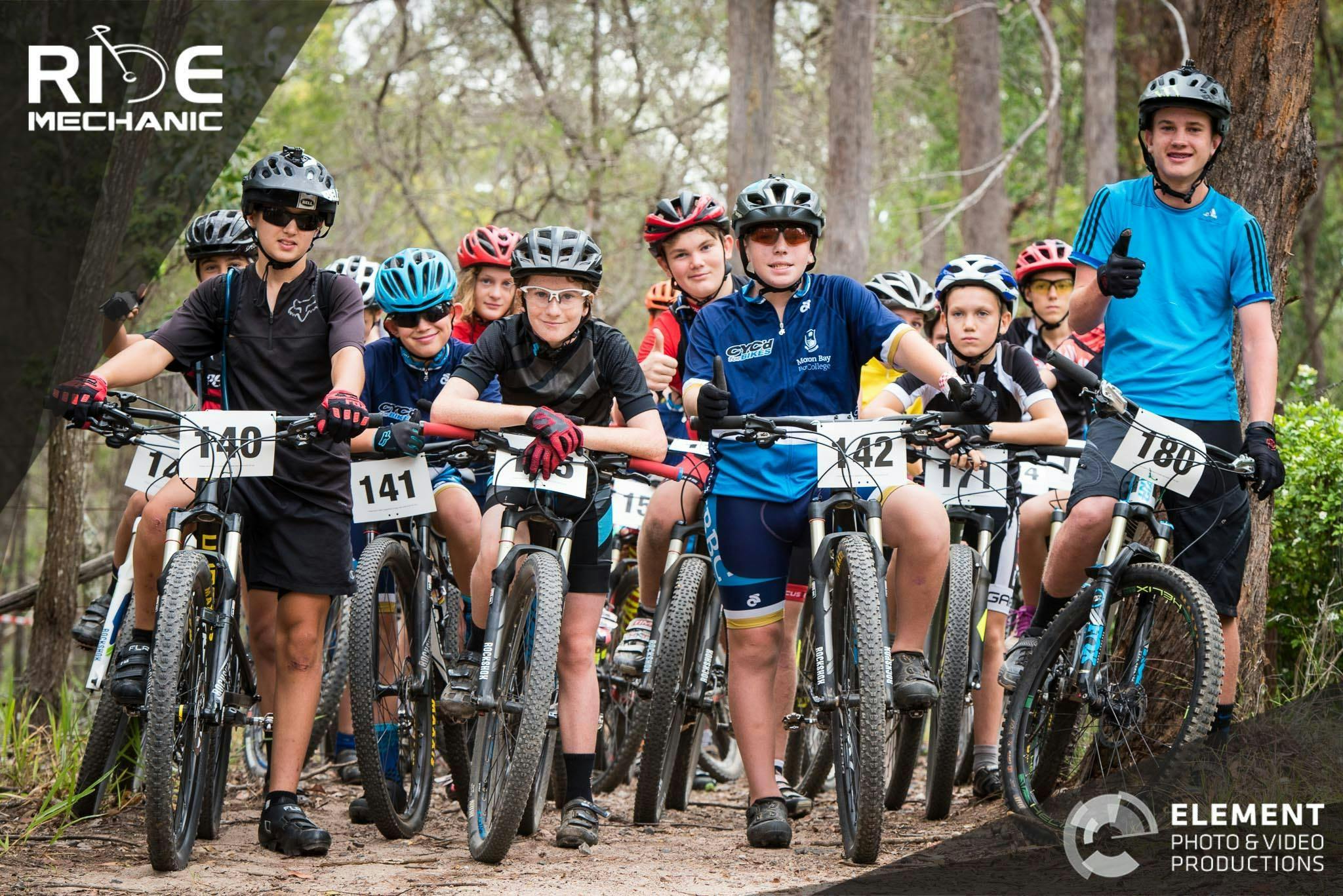 Image from eventbrite.com.au
---
The Junior Weekly Hit Out (JWHO) sessions have been created for junior riders to ride together with other junior riders of similar capability under the guidance of experienced coaches on a weekly basis.
The target age group is 12-17 year olds however it is rider skill and speed on the trails we are trying to match within the group to provide all participants a positive experience.
Where and when are the sessions?
Based on the positive feedback (from both parents and juniors) of previous terms, we will contintue to mix up the locations this term and they will be as per the schedule below. The parents of past Junior hitout participants have found it a great way to get some trail time themselves! We take the kids whilst the parents head their own way (which for some is to a local coffee shop also :). Reminder emails will be sent each week that a session is on with further details of where to meet etc (however we recommend you put the below into your diary in advance).
Term Schedule:
Session 1 - 13/10 6:30am - 8:30am - Underwood Park Skills Park, Priestdale
Session 2 - 20/10 6:30am - 8:30am - Castle Hill
Session 3 - 27/10 6:30am - 8:30am - Daisy Hill Forest North (Underwood Park side).
3/11 - Mid Term Break
Session 4 - 10/11 6:30am - 8:30am - Bunyaville
Session 5 - 17/11 6:30am - 8:30am am - Bayview
Session 6 - 24/11 6:30am - 8:30am - Cornubia
Session 7 - 1/12 6:30am - 8:30am - Gap Creek

What is the session content?
The sessions will be broken up into skills and fitness development with session 1 being a formal skills coaching session. Fitness is driven through trail riding with a focus on locations that allow the participants to apply the skills taught and further build fitness.
We find that good friendships form in the sessions and aid in the motivation to want to ride in the group each week. We place the juniors into groups of similar speed on the trails so motivation is also there to move up within the groups should they develop skills and fitness at a faster rate than others.
New members to the term's coaching will be assesed in their first session to ensure their speed and capability on the trail is compatible with the rest of the group. This is in the best interest of everyone to ensure we dont put the new junior rider at risk of an incident from riding a trail that is beyond their capibiity, and to ensure their speed is compatible with the group. New riders found to be unsuitable for this group can either be moved to the Shredders sessions or have balance of prepaid sessions refunded. More details in relation to these options are available upon request.
Who are the Coaches?
The Coaches for this course will be the "The Marks" from Mountain Bike Coaching Brisbane. The Marks are experienced coaches and racers frequently seen both in the pits assisting riders and on the podiums at events ranging from local level through to National rounds.
All Coaches are MTBA NCAS qualified and have delivered programs such as SheRides for Cycling Australia, the Junior Development Squad for MTBA and coached at the winning school for the MTBA National Schools Championships in 2018-19. They have also held positions including National Coach for the Australian Team's assult on the CX World Championships in 17,18 and 2019.
All Coaches hold blue cards, first aid qualifications and are experienced in Junior Coaching.
We invite you to read the reviews and watch the videos on our Facebook page from previous participants.
https://www.facebook.com/MountainBikeCoachingBrisbane/reviews
When can I book?
The Sessions registration is available now. Places for the sessions are limited based on coach to athlete ratios. Registration is for the full term.
Where to meet on the day?
An email will be sent out with the exact meeting location in the days prior to each session however the session 1 will be at the Mountain Bike Skills Park of Underwood Park, off Underwood Road Priestdale. Subsequent weeks will be advised at by email with more detail prior to each session.
What to bring to the event?
You will need the following:
A well maintained MTB with working brakes
Water in a bottle on the bike or in a camel back
Spares and tools to change a tube on the trails.
A small amount of food (e.g. muesli bar) to top up energy levels mid session.
Closed in shoes
Gloves
Sunscreen applied
Australian Stardard Helmet that is well fitted
Any Medication (e.g. Ventolin or Epipen)
A thirst for Fun
Before the 2hr coaching session it is critical that the juniors riders have good breakfast and plan to refuel your body during the session.
Where can I contact the organiser with any questions?
By email: markw.mbcb@gmail.com or markr.mbcb@gmail.com
Do I have to bring my printed ticket to the event?
No, we will have a list of all registered and paid participants on the day.
Wet Weather Policy
Should the weather play a factor in a specific session we will be in touch with as much notice as possible to cancel the session. We try run sessions where possible however we are not willing to damage wet trails. Due to the course running for the full term length, no makeup session will be provided should weather come into play.
What is your refund policy?
Sorry, no refunds are available for this event.
56 Views - 14/10/2019 Last update
Daisy Hill Forest and other locations
771 Underwood Road., Brisbane, Qld, AU
---
Are you an event organizer?
Create events for free. They will be immediately recommended to interested users.
Create event
Nearby hotels and apartments
771 Underwood Road., Brisbane, Qld, AU
---
---
Daisy Hill Forest and other locations
771 Underwood Road., Brisbane, Qld, AU
Event from
eventbrite.com.au
---
---
Are you an event organizer?
Create events for free. They will be immediately recommended to interested users.
Create event