Learn How to Have a Career with No Regrets with General Counsel of NSW Treasury, Charles Cho
Monday 17 June 2019 6:00 PM Monday 17 June 2019 8:00 PM
Save
Saved
Last update 18/06/2019
1827
*Doors open at 6 pm for casual networking | Event formally commences at 6.15 pm*

---
ABOUT THE SPEAKER: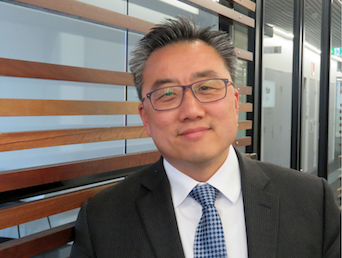 Charles Cho is the General Counsel of NSW Treasury and heads up the Office of the General Counsel (OGC) as well as being a member of the Treasury executive leadership team. Treasury is the central NSW agency responsible for managing the State's $77b annual spend and $330b balance sheet.
The OGC provides the Treasurer, other Cluster Ministers and NSW Treasury with strategic legal advice and a 'legal lens' on WOG policy initiatives; support State significant commercial asset transactions and strategic projects and manage contractual, statutory and other legal issues arising from Treasury's operations.
Prior to joining Treasury Charles was a senior lawyer at a leading international law firm for almost 20 years focusing on general corporate, M&A, financial services, procurement, information technology and commissioning and outsourcing matters. He has been listed as a leading Australian lawyer in the international publication Best Lawyer and has also been nominated in Doyle's Guide and Legal 500 Asia Pacific.
He is admitted as a Solicitor in NSW, England & Wales and Hong Kong and is a member of the Korean Australian Lawyers Association and the International Association of Korean Lawyers. He has studied at UNSW, Seoul National University of Korea, Sydney Missionary and Bible College and the Australia and New Zealand School of Government.

Nearby hotels and apartments
Haymarket HQ
Level 2, Haymarket, 2000, NSW, Australia
Level 2, Haymarket, 2000, NSW, Australia
Event from
eventbrite.com