Online Business Analyst Course in Calgary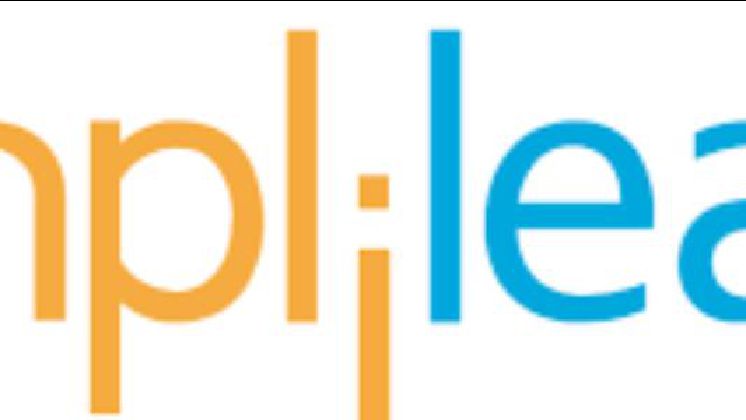 Image from simplilearn.com
Online Business Analyst Course in Calgary
This Business Analyst Master's Program is designed to hone your expertise in the latest Business analytics tools and techniques including planning and monitoring data analysis and statistics visualizations Agile Scrum methodologies and SQL databases. This Business Analyst course will train you in a practical manner with real-world case studies ensuring that you're market-ready.
30+ In-Demand Skills & Tools - Access to 60+ live instructor-led online classes
6+ Real-Life Projects - Hands-on experience with projects
Masters Certification - Earn masters certification on completion
$85K - $115K - Annual average salary in USA
LINK: https://www.simplilearn.com/business-analyst-certification-training-course-in-calgary-city
About the Program
Objectives of this Business Analyst course in Calgary
Business analysts are in-demand across a wide range of industries. Business analysis can be an exciting and rewarding career for people who possess the requisite skills—helping struggling companies thrive and make good companies great.
Simplilearn's Business Analyst Master's Program will provide you with extensive expertise in business analysis. With this course you will master the concepts and skills required for an active business analyst career. You will become an expert in Excel CBAP Tableau Agile ScrumMaster SQL CCBA and Agile Scrum Foundation.
You will also gain the skills necessary to build interactive dashboards; gain insight into business analysis planning and monitoring understand the competencies of a business analyst master Agile Scrum methodologies and learn how to work with SQL databases. The entire Business Analyst Certification learning experience is tied together with real-world projects and virtual simulations to help you obtain domain experience.
After completing all aspects of the Business Analyst training in Calgary you will be prepared for the role of a business analyst.
What skills will you learn from this Business Analyst Training in Calgary?
Grasp the fundamentals of Excel analytics functions and conditional formatting
Apply statistical tools and concepts like moving average hypothesis testing ANOVA and regression to data sets using Excel
Understand the tools and techniques used in business analytics planning and monitoring
Master the concepts of requirements life cycle management
Gain fundamental knowledge of the agile perspective
Learn to analyze data using Tableau and become proficient in building interactive dashboards
Master the Agile Scrum project management approach
Gain expertise in Agile Scrum methodologies and applications daily scrum synchronization sprint planning and review
Understand business analysis key concepts and business analysis core concept model (BACCM)
Acquire advanced knowledge of identifying defining assessing and completing various elements of business analysis tasks
Master SQL concepts such as Universal Query Tool (UQT) and SQL command
Plan execute monitor and track scrum projects
Absorb agile philosophy and gain deep knowledge of scrum
Effectively apply scrum in your organizations
What projects are included in this Business Analyst course in Calgary?
Project 1: Sales Performance Analysis
Description: Build a dashboard to present monthly sales performance by product segment and product category to identify the areas that have met or exceeded their sales targets.
Project 2: Customer Analysis
Description: Build a dashboard that presents statistics about the customers ranking of them by profit ratio and sales plus the profit performance by region.
Project 3: Product Analysis
Description: Build a dashboard that presents sales by product category over time with the ability to drill down to the product and regional level to check if the products are correctly priced.
Project 4: Sales Dashboard
Description: Build a dashboard that presents metrics about products (like sales profits profit ratio) and the trends of statistics over time filtering down to one or more geographic regions.
Who should take this Business Analyst Training in Calgary?
Business Analyst is a solid career choice for both new and experienced professionals. Aspiring professionals of any educational background with an analytical frame of mind are best suited to pursue the Business Analyst Training including:
Aspiring business analysts including recent college graduates and those looking to make a career change
New business analysts wanting to improve their craft
Other positions that are performing business analysis duties such as administrators managers and project leads
IT professionals
Project managers
Banking and finance professionals
Marketing managers
Sales professionals
Supply chain network managers
Beginners in the data analytics domain
What are the prerequisites for this Business Analyst Certification in Calgary?
This Business Analyst course in Calgary covers all of the fundamentals; there is no mandated prerequisite but some experience in business analysis is recommended.
Why become a Business Analyst?
Business Analysts use data to outline problems opportunities and solutions for businesses and report them back to stakeholders.
The employment of management analysts including business analysts is expected to grow 14 percent between 2018 and 2028 according to the U.S. Bureau of Labor Statistics (BLS). This is a higher growth rate than other professions.
Organizations realize the gains dedicated business analysts provide and are building new positions each year. Because of this the business analyst job market is anticipated to grow at a rate of 19 percent over the next 10 years!
What is BABOK®? And what does it cover?
BABOK is a Guide to the Business Analysis Body of Knowledge® (BABOK® Guide) which helps business analysts achieve better business outcomes at the strategic tactical and operational level. BABOK covers knowledge areas techniques and perspectives which represent the majority of tasks business analysts do and provides focus to tasks and techniques specific to the context of the initiative.
What Business Analysis areas are covered in the BABOK Guide?
The BABOK guide describes below 6 knowledge areas that represent the daily tasks performed by a business analyst:
Business Analysis Planning and Monitoring
Elicitation and Collaboration
Requirements Life Cycle Management
Requirements Analysis and Design Definition
Solution Evaluation
Learning Path
Agile Scrum Master
Business Analytics with Excel
SQL Training
Tableau Desktop 10 Qualified Associate Training
CBAP®
Master's Program Certificate
Electives
CCBA®-Certification of Competency in Business Analysis
Electives
Agile Scrum Foundation
LINK: https://www.simplilearn.com/business-analyst-certification-training-course-in-calgary-city
FAQs
Who is a Business Analyst?
A Business Analyst is someone who bridges the gap between business and IT by driving the organization toward efficiency and profitability. They are mainly responsible for planning and monitoring eliciting requirements analyzing functional and technical requirements and communicating with various stakeholders to fulfill business needs.
What is the duration of Business Analyst Certification Training in Calgary?
Simplilearn's Business Analyst Master's Program lasts for 365 days (1 year) where learners can work at their own pace through high-quality e-learning video modules. Learners may also enroll in 75+ instructor-led online training classes for the year.
How do I enroll in the Business Analyst course in Calgary?
You can register for this Business Analyst Master's Program on our website and make an online payment using any of the following options:
Visa Credit or Debit Card
MasterCard
American Express
Diner's Club
PayPal
Once payment is received you will automatically receive a payment receipt and access information via email.
What can I expect from the Business Analyst Training in Calgary?
You will gain access to e-learning content for all Business Analyst courses included in the learning path exclusive forums moderated by faculty and industry experts and monthly mentoring sessions by faculty and industry experts. Upon completing the program requirements you will receive the Master's certification.
Do you provide a money-back guarantee?
Yes. We provide a seven-day money-back guarantee for our master's programs. Refer to our Refund Policy and submit refund requests via our Help and Support portal.
I am not able to access the online course whom do I contact for a solution?
Contact us using the form on the right of any page on the Simplilearn website select the Live Chat link or contact Help & Support.
Who are the instructors for this program?
All of our highly qualified instructors are industry experts with years of relevant industry experience. Each of them has gone through a rigorous selection process that includes profile screening technical evaluation and a training demo before they are certified to train for us. We also ensure that only those trainers with a high alumni rating remain part of our faculty.
What is Global Teaching Assistance?
Our teaching assistants are a dedicated team of subject matter experts here to help you get certified on your first attempt. They engage students proactively to assure the course path is followed and to help you enrich your learning experience from class onboarding to project mentoring and job assistance.
What is covered under the 24/7 Support promise?
We offer 24/7 support through email chat and calls. We have a dedicated team that provides on-demand assistance through our community forum. What's more you will have lifetime access to the community forum even after completion of your course.
How can I get a copy of the BABOK book to study?
IIBA® members receive a complimentary copy of the BABOK® Guide Version 3 PDF. If you are an IIBA member you can download BABOK Version 3 from the IIBA website. Non-members can purchase a copy of the BABOK Guide Version 3 PDF for USD 29.95.
LINK: https://www.simplilearn.com/business-analyst-certification-training-course-in-calgary-city
104138 Views - 07/06/2020 Last update
---
Are you an event organizer?
Create events for free. They will be immediately recommended to interested users.
Create event
---
---
---
Event from
simplilearn.com
---
---
Are you an event organizer?
Create events for free. They will be immediately recommended to interested users.
Create event