PDA Perspectives: Exploring Demand Avoidance and Anxiety in Autism - Adelaide (SA) - New Date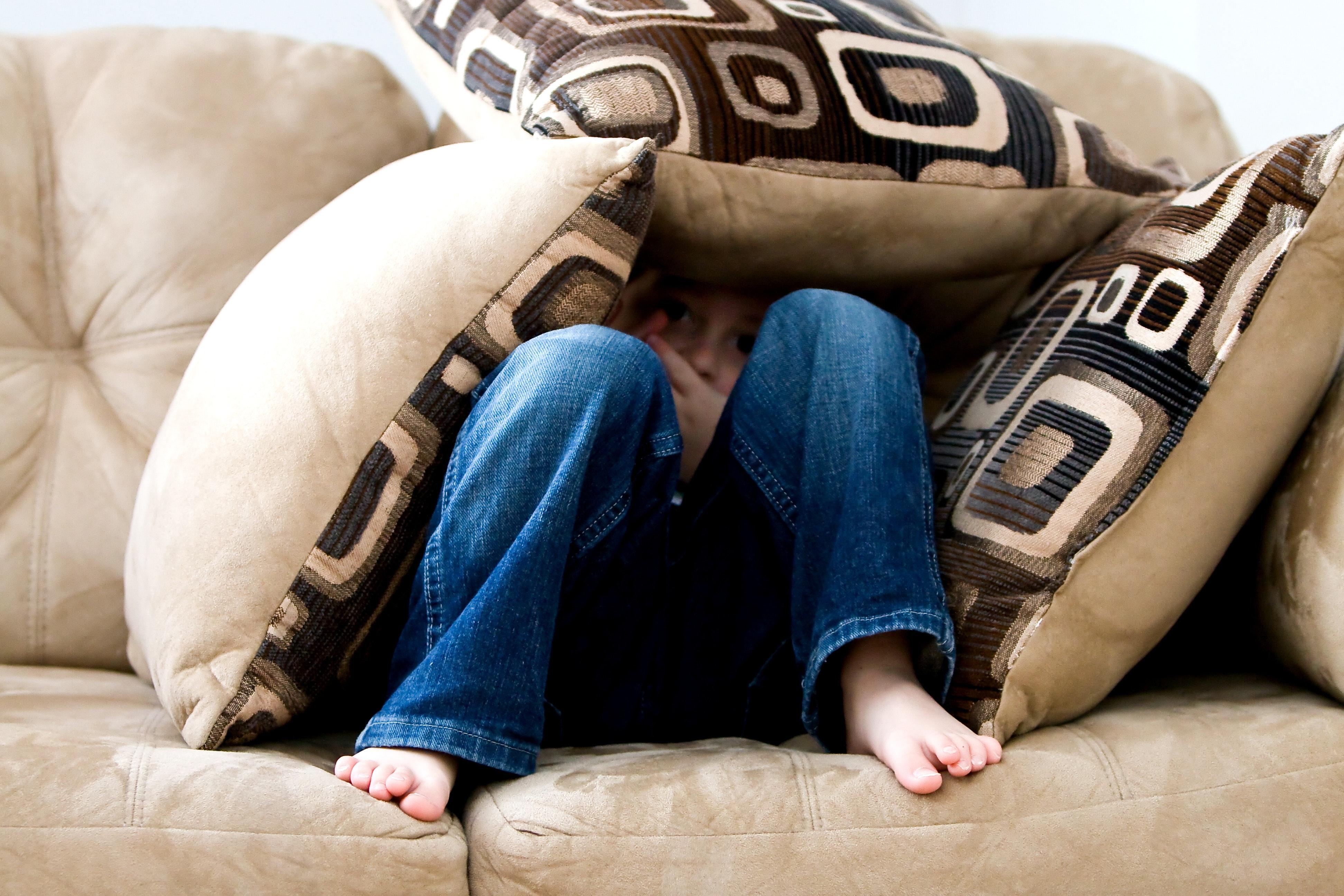 Image from eventbrite.com
---
Pathological Demand Avoidance or PDA is a condition that is considered part of the Autism Spectrum by the National Autistic Society in the UK and is becoming increasingly recognised in Australia. It is characterised by extremely high levels of anxiety which lead to a child constantly trying to keep themselves safe by controlling their environment, resulting in avoidance of everyday demands, difficulties regulating their emotions and often challenging behaviour.
Join PDA experts Harry Thompson (PDAer and author of 'The PDA Paradox') and Kristy Forbes (PDAer and owner of Intune Pathways), and Educational and Developmental Psychologist Raelene Dundon (author of 'The Parents' Guide to Managing Anxiety in Children with Autism') for a day sharing insights and knowledge about how Autism, anxiety and demand avoidance impact on the lives of children, adults and families, and what we can do to support individuals with PDA at home, at school and out in the community.
Proposed Agenda:
9.00am Registration
9.30am Speaker: Raelene Dundon
11.00am Break
11.15am Speaker: Harry Thompson
12.45pm Break
1.45pm Speaker: Kristy Forbes
3.15pm Break
3.30pm Q & A Panel
5.00pm Finish
Suitable for Parents, Educators and Professionals.

Ticket does not include lunch.

Tea and coffee will be provided.

Venue to be confirmed closer to the event date.
About the Speakers:
Harry Thompson
Harry Thompson was born in Edgeware and grew up in Barnet (North London). He is currently based in London, UK. An avid reader & researcher, Harry speaks publicly and is heavily involved in projects & research on all topics around neurodiversity and autism; namely, Pathological Demand Avoidance, a behaviour profile within the Autism Spectrum. He launched his YouTube channel in March of 2017 which has since amassed a strong following.
Harry began to write the first draft of his book in 2015. After connecting with many autistic & PDA families, he pivoted his direction and completed his book in about 6 weeks, a memoir entitled the "PDA Paradox: The Highs and Lows of My Life on a Little-Known Part of the Autism Spectrum", published in February 2019 by Jessica Kingsley Publishers.
Harry's aim is simply to make the lives of neurodivergent individuals and their families, a little easier and enjoyable, and a little less chaotic and miserable. People are all too quick to label the neurodivergent child as broken, when really the neurodivergent child has buckled under the weight of a system that does not currently accommodate them, thus their gifts, merits and attributes are often obscured and their flaws are pronounced.
In his spare time, Harry plays both guitar & ukulele and sings as well. His musical gift is in his ear, as he is able to harmonise and work out songs quickly as opposed to composing. He meditates frequently and focuses on health & fitness. He is also a vegan but dislikes that label.
Harry is delighted to announce that he has been elected to a Fellowship of the Royal Society of Arts (FRSA). He feels truly honoured by this. This is in recognition of his work in the field of PDA, and also in recognition of the publication of his book, The PDA Paradox, which has been deemed an outstanding contribution to our knowledge about PDA.
Kristy Forbes
As a parent to four; all at varying ages, stages and abilities, Kristy has an abundance of emotional, practical and lived experience both working with and raising children who are neurodivergent, specifically autistic.
​She has an extensive background in Early Childhood Education and Psychology, Primary and Secondary Teaching and working as an Early Childhood behavioural and family specialist.
She has been published on various topics pertaining to parenthood and children.
​Kristy is passionate about radical acceptance-assisting others to find the courage and humility to totally accept, understand and celebrate ourselves, our neurologies and others as we are, without the need or intention to fix, change or cure-particularly in regard to children.
​Her greatest joy is when families are in tune with each other and regain their joy after periods of strained hope and happiness.
​Diagnosed as autistic at age 33 herself, today she is committed to empowering, supporting, educating and advocating for:
children and adults on the autism spectrum with or without a PDA expression (Pathological demand avoidance)

neurodivergent children experiencing social, emotional and/or behavioural challenges

families of children with a diagnosis, difference or challenge associated with neurodivergence

educators and professionals supporting and caring for children and families with diverse support requirements
​She does this by designing support packages, training and workshops, speaking engagements, online consultations, action plans and online courses; all for delivery by inTune Pathways, catering for families and professionals both within Australia and internationally.
Raelene Dundon
Raelene is an Educational and Developmental Psychologist, author, and the Director of Okey Dokey Childhood Psychology, a large multidisciplinary paediatric practice in Melbourne, Australia. She has extensive experience working with children with developmental disabilities and their families, as well as typically developing children, providing educational, social/emotional and behavioural support.
Throughout her career, Raelene has had a special interest in supporting Neurodivergent children to reach their potential, and developed a passion for working with and supporting children with PDA after identifying that a number of her Autistic clients fit the PDA profile and were not having their unique needs met at preschool and school. Since then, she has worked to increase awareness of PDA and Autism in the community and to find new ways of supporting children with PDA in therapy settings.
Raelene regularly presents seminars for parents and professionals on topics related to supporting children with additional needs in the classroom and in other settings, and has recently presented on "Anxiety and Autism" at the IACAPAP conference in Prague, as well as presenting at previous conferences in New York, and Edinburgh, and across Australia.
Raelene is the author of the "Max and Barnaby" book series, which was created to support the development of skills in social interaction and emotional regulation in preschool and primary school aged children. Raelene is also the author of three books published by Jessica Kingsley Publishers titled "Talking to your child about their Autism Diagnosis – A parents guide", "Teaching Social Skills to Children with Autism Using Minecraft®: A Step by Step Guide" and "The Parents' Guide to Managing Anxiety in Children with Autism." Her next book for Jessica Kingsley Publishers is focussed on providing Practitioners with guidance on how to work with children with PDA in the therapy room.
675 Views - 31/05/2020 Last update
exchange place 55
the science exchange auditorium, adelaide, south australia, au
---
Are you an event organizer?
Create events for free. They will be immediately recommended to interested users.
Create event
Nearby hotels and apartments
the science exchange auditorium, adelaide, south australia, au
---
---
exchange place 55
the science exchange auditorium, adelaide, south australia, au
Event from
eventbrite.com
---
---
Are you an event organizer?
Create events for free. They will be immediately recommended to interested users.
Create event