On The Shoulders Of Giants: Past, Present, Future in Head and Neck Cancer
Saturday 29 June 2019 8:00 AM Saturday 29 June 2019 5:30 PM
Save
Saved
Last update 30/06/2019
2365
The inaugural Chris O'Brien AO Symposium will bring 'giants' of head and neck cancer treatment to Chris O'Brien Lifehouse in Sydney.
The event will be a rare gathering in Australia of some of the most eminent leaders, nationally and internationally, in the field.
The symposium will be followed by a celebration to which all symposium attendees are warmly invited.
As this June marks 10 years since Professor O'Brien's untimely death, the event will celebrate his legacy and the great strides that continue to be made in the treatment of head and neck cancer.
Symposium registrants will receive an email asking to confirm your attendance at the celebration afterwards.
---
A FULL PROGRAM OF THE SYMPOSIUM WILL BE AVAILABLE SOON.
Topics will include:
Progress in head and neck cancer treatment
Technology and robotics in surgery
Developments in adjuvant therapies
Holistic and patient-centred care
This event will be of interest to:
All health professionals involved in the treatment of the head and neck
Cancer care professionals generally including surgeons, oncologists, nurses, allied health and research scientists
Students from all healthcare disciplines
Interested members of the public
Numbers for this special event will be limited, so we encourage you to register.
Please direct any questions or enquiries to Lydia.Zammit@lh.org.au.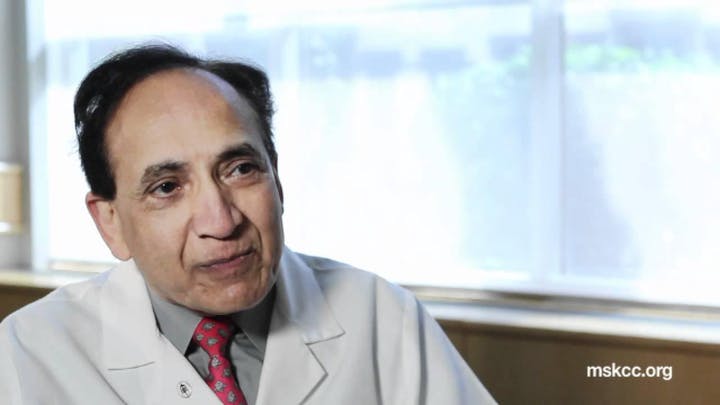 Featured Overseas Guests:
JATIN P. SHAH MD, PhD, (Hon) FACS, FRCS (Hon), FDSRCS (Hon), FRACS (Hon)
Professor Jatin P. Shah holds the Elliott W. Strong Chair in Head and Neck Oncology at Memorial Sloan-Kettering Cancer Center in New York City and is Professor of Surgery at the Weil Medical College of Cornell University.
PATRICK GULLANE CM, OOnt, MB, FRCSC, FACS (Hon), FRACS (Hon), FRCS (Hon), FRCSI
Professor in the Department of Otolaryngology-Head and Neck Surgery, and a Professor of Surgery, Faculty of Medicine at the University of Toronto.
RANDAL S. WEBER MD, FACS
Professor and Chair of the Department of Head and Neck Surgery at The University of Texas M. D. Anderson Cancer Center in Houston, Texas, and the centre's Chief Patient Experience Officer.
GRAHAM SMITH FRCS(Eng), FRCS OMFS, FDS RCS (Eng)
Graham Smith is a Consultant Oral and Maxillofacial Surgeon specialising in, inter alia, head and neck oncology. He was Head and Neck Fellow to Professor Christopher O'Brien at the Sydney Head and Neck Cancer Institute in 2003.
Featured Interstate Guests:
PROFESSOR WILLIAM B. COMAN AM MD, FRCS, FRACS, FACS
Chairman and Trustee of the Garnett Passe and Rodney Williams Memorial Foundation, which has invested more than $67 million in Australian and New Zealand Otolaryngology, Head and Neck Surgery.
PROFESSOR SUREN KRISHNAN OAM FRACS
Chairman of the Department of Otolaryngology, Head & Neck Surgery at the Royal Adelaide Hospital, Professor of Surgery at the University of Adelaide, and Honorary Professor of the Institute for Intelligent Systems Research at Deakin University.
PROFESSOR SANDRO V. PORCEDDU BSc, MBBS,Hon, FRANZCR, MD
Senior radiation oncologist and Director of radiation oncology research at the Princess Alexandra Hospital, Brisbane, and Professor of Medicine, University of Queensland.
PROFESSOR DANNY RISCHIN MBBS, FRACP, MD
Director of the Division of Cancer Medicine and Head of the Department of Medical Oncology at Peter MacCallum Cancer Centre and a consultant Medical Oncologist at the Mercy Hospital for Women.
---------------------------------
With thanks to our sponsors: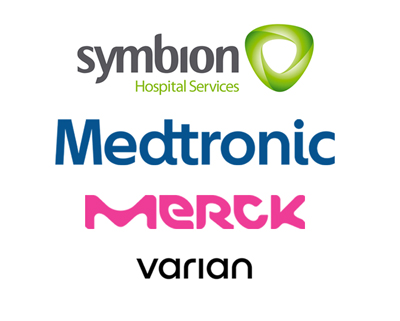 Nearby hotels and apartments
Charles Perkins Centre Auditorium
John Hopkins Drive, Sydney, NSW, Australia
Charles Perkins Centre Auditorium
John Hopkins Drive, Sydney, NSW, Australia
Event from
eventbrite.com.au