Speed Dating Party at Noisy Ritual
Wednesday 28 February 2018 7:00 PM Wednesday 28 February 2018 10:00 PM
Save
Saved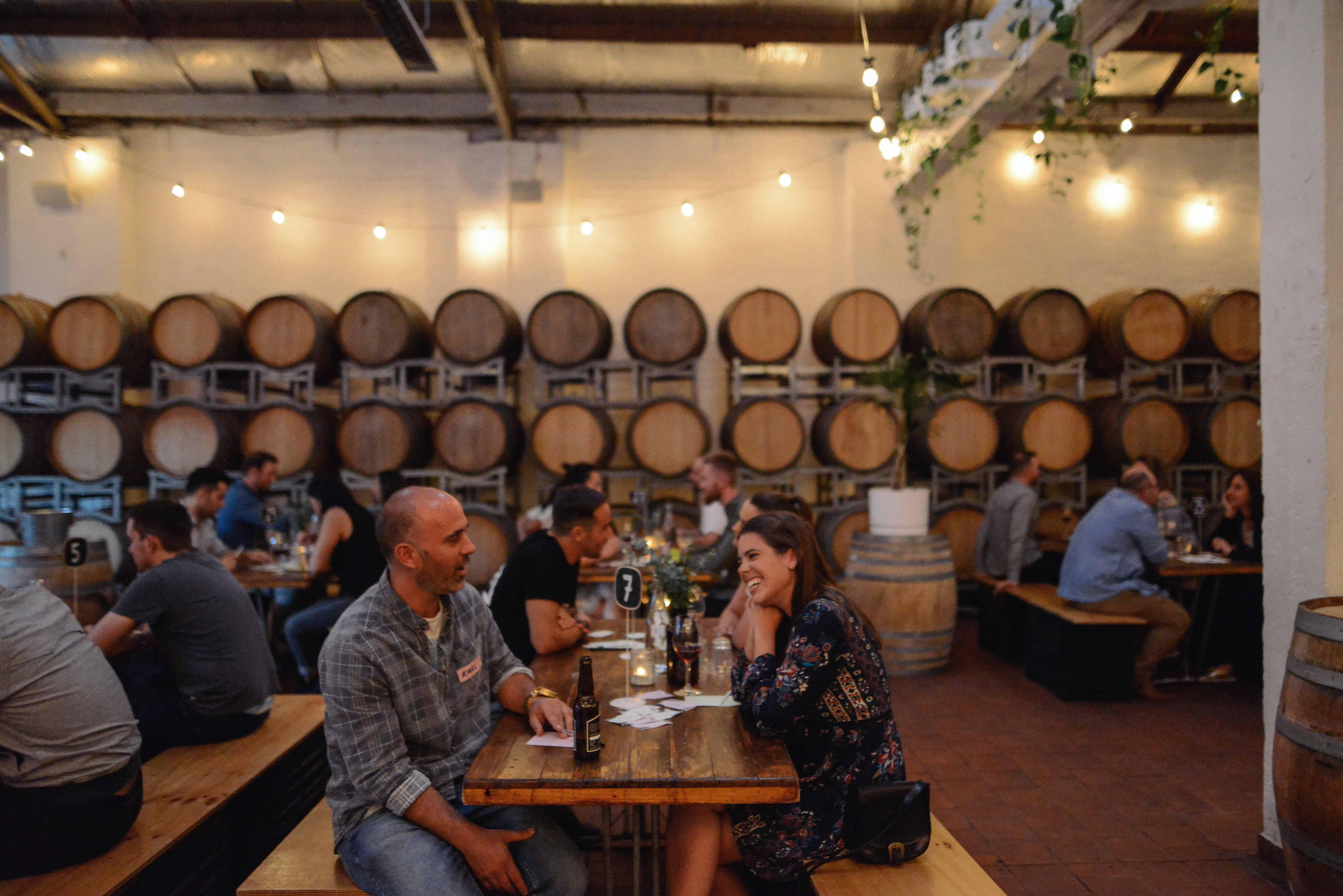 Last update 01/03/2018
74
Join us on Wednesday February 28th for a Speed Dating Party at Noisy Ritual. 
You'll go on 20 snappy dates with 20 single babes, drinking and talking and probably drinking some more. You can expect to be one of 40-80 singles under 35.
There's a cash bar with wine, beer on tap, pizza and cheese plates to share (that's the way to our hearts at least) and a playlist of sultry tunes all night long. 
We'll have heaps of conversation cards on tables with all the most important first date Qs such as "What's the dirtiest thing you can say in a foreign language?" and "How passionate are you about donuts?"
Tickets are just over a dollar a date at $25+booking fee and this one is for straight/bi 20-35 year olds.

If you don't have a mate of the opposite sex to bring along, you'll need to sign up at dearpluto.com/register
FAQs
So wait, I have to bring a date in order to get a date?
Not a date, just a friend. Most of us have a single buddy, housemate or tinder match (yes, it's been done lol) of the opposite sex that isn't right for us. Why not share? You won't necessarily have to speed date them, but prioritising mixed sex groups helps us keep the ratio of guys to girls even and also promotes a nicer, more sociable atmosphere. If you can't find a wingman/wingwoman, you'll just need to go through our ballot system: www.dearpluto.com/register - If you've tried the ballot a few times now and still not gotten in, it is random so please keep trying!
Will I date everyone?
Not usually, no. There will be between 40 and 80 people, however you'll only go on 20-22 dates. There will be time before, mid-way and after the event to chat to people that you won't date though, so please don't be shy. You don't need to be sat at a table to have a nice convo.
Do I get free drinks just for showing up?
Nah, sorry. We know some speed dating organisers bribe their guests with free drinks, but we have full confidence in the fun factor of our events, so don't feel the need for bribes! Please also keep in mind, many of these other companies charge $60+ a ticket.
How much privacy will we have?
We'll have the whole venue to ourselves - no lurkers, only ticket holders.
I'm over 35. What gives?
We're not age-ist, we just feel that there are already a lot of speed dating events that cater to the 35+ crowd. 
What's the refund policy?
To get a refund, you just have to let us know at least 7 days prior to the event date. Mixed sex groups can transfer their tickets to the following month's event, but they must be transferred as a group and not split up. You can do this once only (no transfers or refunds after the first transfer), and you must let us know that you won't be attending at least 3 hours prior to event start time.
Is it ok if the name on my ticket or registration doesn't match the person who attends?
Yep, so long as the replacement attendee is the same sex (e.g. you can't have a female friend coming along using a guy's ticket). If you can let us know of any name changes prior to the event it's always appreciated. 
food
nightlife
aperitifs
courses
party
dates
wine
Nearby hotels and apartments
Noisy Ritual
249 Lygon Street, Brunswick East, 3057, VIC, Australia
249 Lygon Street, Brunswick East, 3057, VIC, Australia