Step Into Your Superpower: Powerful Public Speaking For Female Entrepreneurs
COVID-19: many events have been canceled or postponed, please check with the organizer the event status.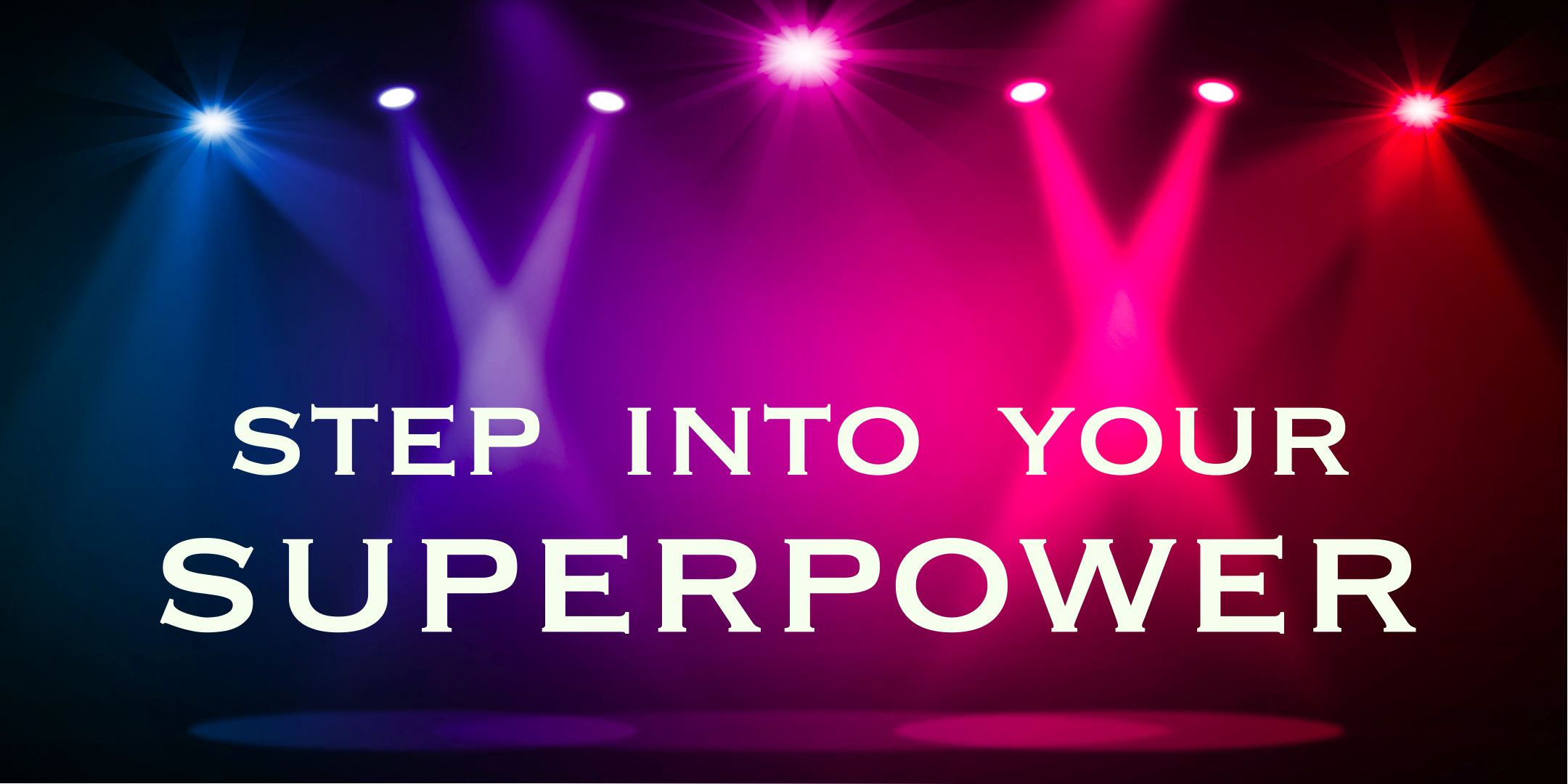 Image from eventbrite.com
---
Step Into Your Superpower.... Empowering Female Entrepreneurs To Connect With Their Confidence, Present With Passion and Lead With Their Heart
This one-day workshop is designed to get you out of your comfort zone and into your passion zone!

Do you want to build your confidence so you can positively impact others?


Do you want to strengthen your public speaking skills so you can share your ideas with clarity?


Do you want to lead your life with more strength and certainty?


Do you want to take on a bigger leadership role and you're seeking extra skills for your toolkit?


Do you have an awesome idea or creative vision but you've been too afraid to launch it?


Do you want to bring more joy into your work world?


If you answered yes to any (or all) of the questions above then this workshop is definitely for you!
Step Into Your Superpower is a jam-packed workshop designed to help you unleash your confidence and gain powerful presentation skills so you can build your leadership skills, share your messages with purpose, and have a positive impact on the world.
We all want to live an empowered, inspired and joy-filled life. And we all have amazing ideas to share…. But so often we get in our own way and block the path to creating success.
In this fun, hands-on and interactive workshop you'll learn:
How to deliver your message clearly and effectively
Techniques to build your confidence
How to control presentation nerves and transform fear into positive energy
Strategies to use your body language — and your voice — for maximum impact
How to overcome fears of rejection when working with a new idea
How to lead your life with passion
Techniques to bring out 'the best you' on in front of a crowd
And much more!
As a bonus

You'll also get a complimentary 30-minute coaching session with Jordana after the workshop to explore priority areas you wish to develop further in a one-on-one capacity.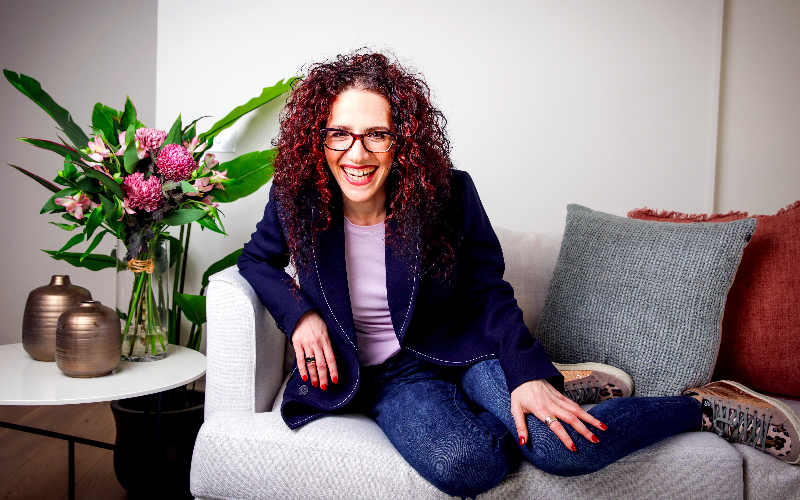 Is it right for you?
Do you run a business?
Do you want to start a business?
Do you want to grow and develop your public speaking skills?
Do you want to grow and develop your personal or professionl brand?
Are you looking for creative inspiration?
The best time to start creating the life you want is right now. Let's conquer your fears and grow and develop your vision together! Women supporting women is awesome.
What do you need to bring?
An open mind, a willingness to learn and a desire for growth.
Who are these workshops FOR?
Female Entrepreneurs: Business owners, dreamers, leaders, and inspired change-makers with ideas to share! Anyone wishing to develop their confidence levels and build powerful presentation skills in order to grow their personal brand and business vision. Whether you're a business owner already, or you have an idea you're working on, you'll learn tools that will equip you professionally and personally with powerful public speaking skills.
Who are these workshops NOT FOR?
Participants who aren't willing to be 'all in' for a whole day! We positively support each other, so we need great collective energy!
What size are the workshops?
The workshops are intimate so that every participant gets a unique, personalised and hands-on experience.
What's special about Jordana's workshops?
Jordana Borensztajn offers a one-of-a-kind workshop with a fresh and entertaining approach, drawing off her vast and varied experience as a keynote speaker, corporate trainer, mentor, coach, author, marketer, former stand-up comedian and former journalist.
Knowing exactly what's like to step outside your comfort zone and feel fear, nerves and performance anxiety, Jordana uses her own personal experiences, lessons and unique insight to help you become the best that you can be! Having worked extensively in the speaking, media and marketing industries, Jordana brings passion, enthusiasm and a wealth of practical skills and knowledge into her workshops. She creates a comfortable, high-energy and enjoyable learning environment for all workshop participants.
What do Jordana's clients say from other workshops she has carried out?
"I spent the day with Jordana and her energy and enthusiasm to share her own story and experiences really sets the tone for the day. I feel confident in the tools I've taken from the day to use in my professional and personal life. Thank you."
Kelly, Commercial Finance Director
"The workshop was so insightful. I feel I have new enthusiasm and energy. I'm excited to get on stage and practice the techniques I've learnt. Thank you."
Rhian, Events Officer

"Jordana brought a freshness to a difficult subject. By honestly reflecting her own journey she demystified the whole process with humour, heart and understanding. Small class sizes meant we were all heard, and were put into action with kindness and encouragement."
Nicole, Photographer

"I found the Communicate with Confidence training to be extremely valuable, equipping me with the right tools and skills to channel my nerves in order to be a better presenter. I feel I am more aware of my body language when in meetings and presentations and I have a much stronger sense of confidence when it comes to public speaking."
Jasmine, Media and PR Professional
"Jordana's training was really engaging and fun, and definitely helped to develop my confidence with presenting."
Kimberley, Volunteer Program Officer
"Jordana's workshop was a breath of fresh air. She made presenting sound fun and exciting, whilst also being extremely informative. I feel more confident as I now have tools to refer to and techniques that I have learnt, to be able to offer a more engaging and interesting presentation, with meaning."
Leanne, Events Coordinator

FAQs
How can I contact the organiser with questions?
Call Jordana on 0412 126 769 or email her at jordana@jordanab.com
Workshop details
Date: Tuesday 7 April, 2020
TIme: 9:30am to 4:30pm
Location: CreativeCubes.Co.
Level 5, 111 Cecil St, South Melbourne VIC 3205
Contact:
Call Jordana on 0412 126 769 or jordana@jordanab.com

Parking and transport information:
South Melbourne Central shopping centre offers underground car parking, accessible via Market Street. The first two hours are free, after that parking is charged in two hour blocks. Please see the Care Park website for more details.
Care Park - 111 Market Street, South Melbourne
03 9682 1733 - www.carepark.com.au
The location is accessible from the city via multiple tram lines:
No. 96 from Bourke Street, and get off at South Melbourne (Stop 127).
No. 12 from Collins Street, which takes you along Clarendon Street, and get off on the corner of York St (Stop 127).
No. 109 from Collins Street, which takes you to the corner of Clarendon Street and Whiteman Street (Stop 125 – Port Junction). Then transfer onto the No 96 or walk up Clarendon Street, then turn right at York St.
No. 1 from Federation Square towards South Melbourne Beach to the corner of Park Street and Cecil Street (Stop 25). Alight the tram and head right up Cecil Street by foot.
Image credit: shutterstock.com
2137 Views - 08/04/2020 Last update
cecil street 111
creativecubes.co south melbourne, south melbourne, 3205, vic, au
---
Are you an event organizer?
Create events for free. They will be immediately recommended to interested users.
Create event
Nearby hotels and apartments
creativecubes.co south melbourne, south melbourne, 3205, vic, au
---
---
cecil street 111
creativecubes.co south melbourne, south melbourne, 3205, vic, au
Event from
eventbrite.com
---
---
Are you an event organizer?
Create events for free. They will be immediately recommended to interested users.
Create event