How To Travel the World, Pursue Your Passion, AND Live the Life of Your Dreams by Monetizing Youtube Channel Into Your Income Generating Machines!
Tuesday 21 May 2019 7:30 PM Tuesday 21 May 2019 10:30 PM
Save
Saved
Last update 22/05/2019
492
Important Note: Click the "Select a date" box to select a date and then click the green "REGISTER" button to register for your FREE ticket. Show your ticket at the event to claim your seat.

"Youtuber Income Secrets" Masterclass allows you to Generate Income From Youtube Advertisement, With No Website, No Product, No Experience...and they are all applying what we taught them!
Imagine this; What if you could:
☑ Indulge in your favorite hobbies
☑ Pursue your beloved passion
☑ Travel the world
☑…or even sit around at home in your pajamas (if that's what you prefer)
… AND get paid for it?
All you need to do is record stuff … and share it with others.
What? Record STUFF? Actually … yes!
The Best Part is You Can Start Monetizing Your Youtube Channel With Almost Zero Capital.
When You Attend Our "Youtuber Income Secrets" Masterclass, We Show you EXACTLY How You Can Whip Out Your Smartphone, Record Videos and Get Paid!
☑ Why ANYONE can do this (did we already mention the Ah Ma?)
☑ How to find 100's and 1,000's of ideas easily, even if you think you have nothing to talk about
☑ What kinds of videos generate the best results (hint: no "professional equipment" needed)
☑ The EXACT steps to turn your smartphone into a 24/7 money-making machine (Step 1 do this, step 2 do this, step 3 do this …)
☑Our "secret sauce" to generate thousands of subscribers FAST
☑How to be your own boss, plan your own schedule & live anywhere you want … EVEN if you don't want to "show your face" in the videos
---
Guess what they all have in common…
They all had no website, no product, and no experience … and they are all applying what we taught them!
The only thing they did was whip out their smartphone, record what they were doing, and post it on YouTube.
That's it.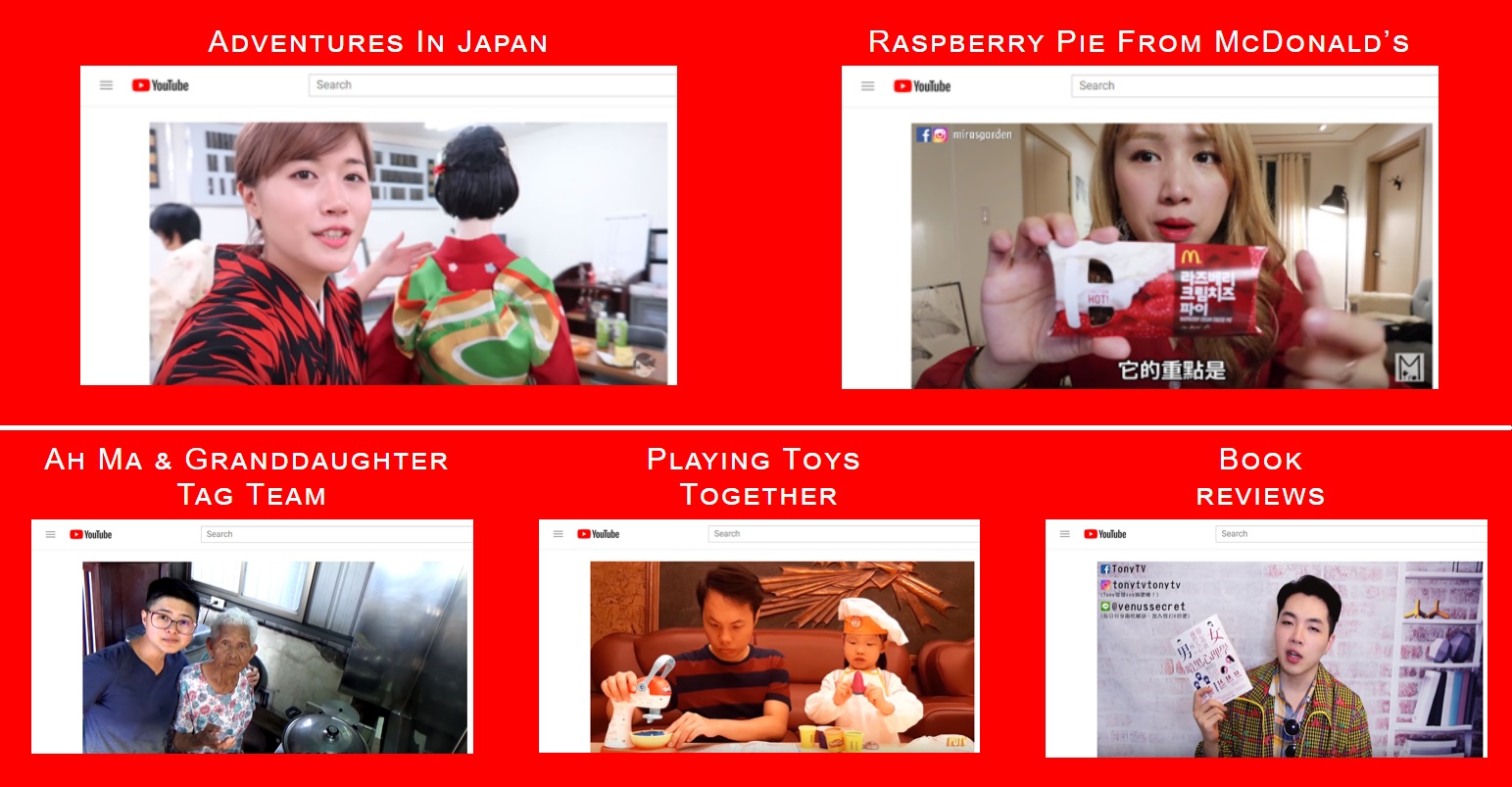 And you know what the best part is?
Each video is just produced once … and it pays them over, and over, and over again.
You are already going about your daily life.
You are already using your smartphone day in, day out.
Why not get PAID to do so?
"You mean people actually watch these things?"
Don't take our word for it … see for yourself
Case Study: How Our Students Started their Youtube Channels And

Generate Passive Income

Month After Month

!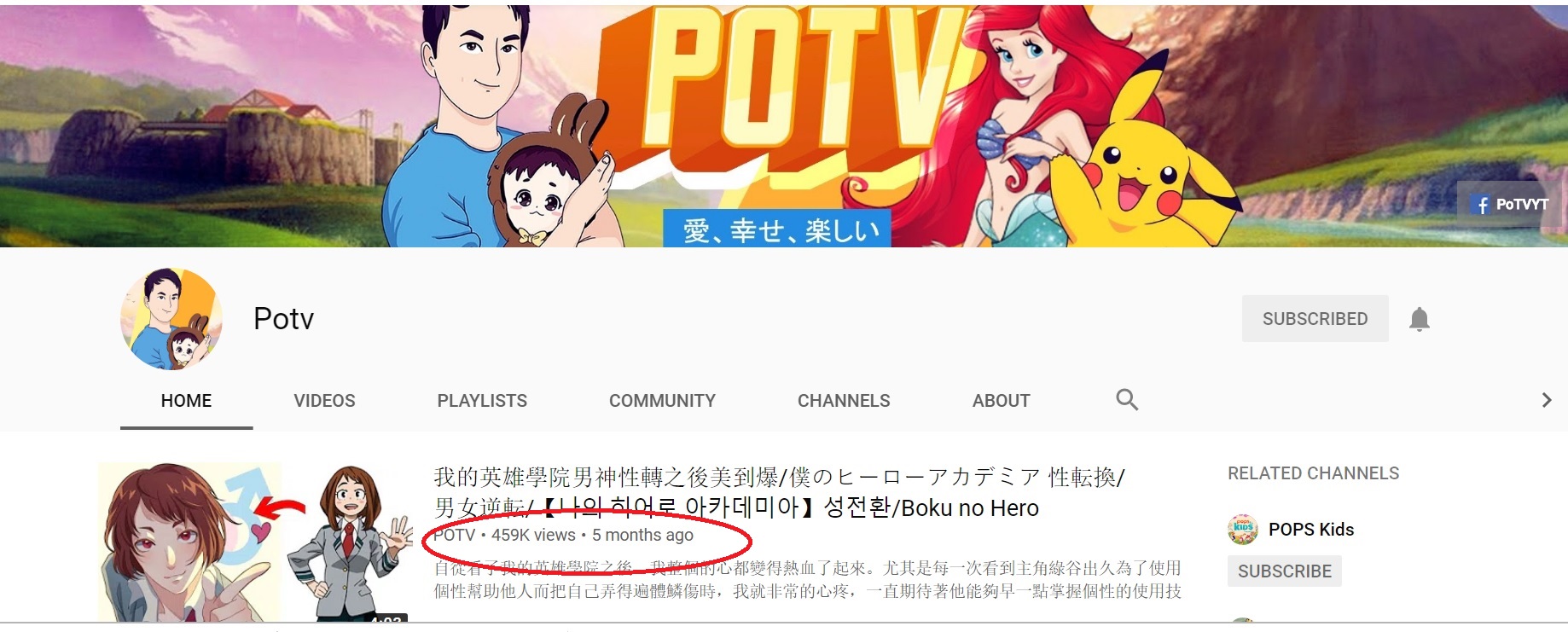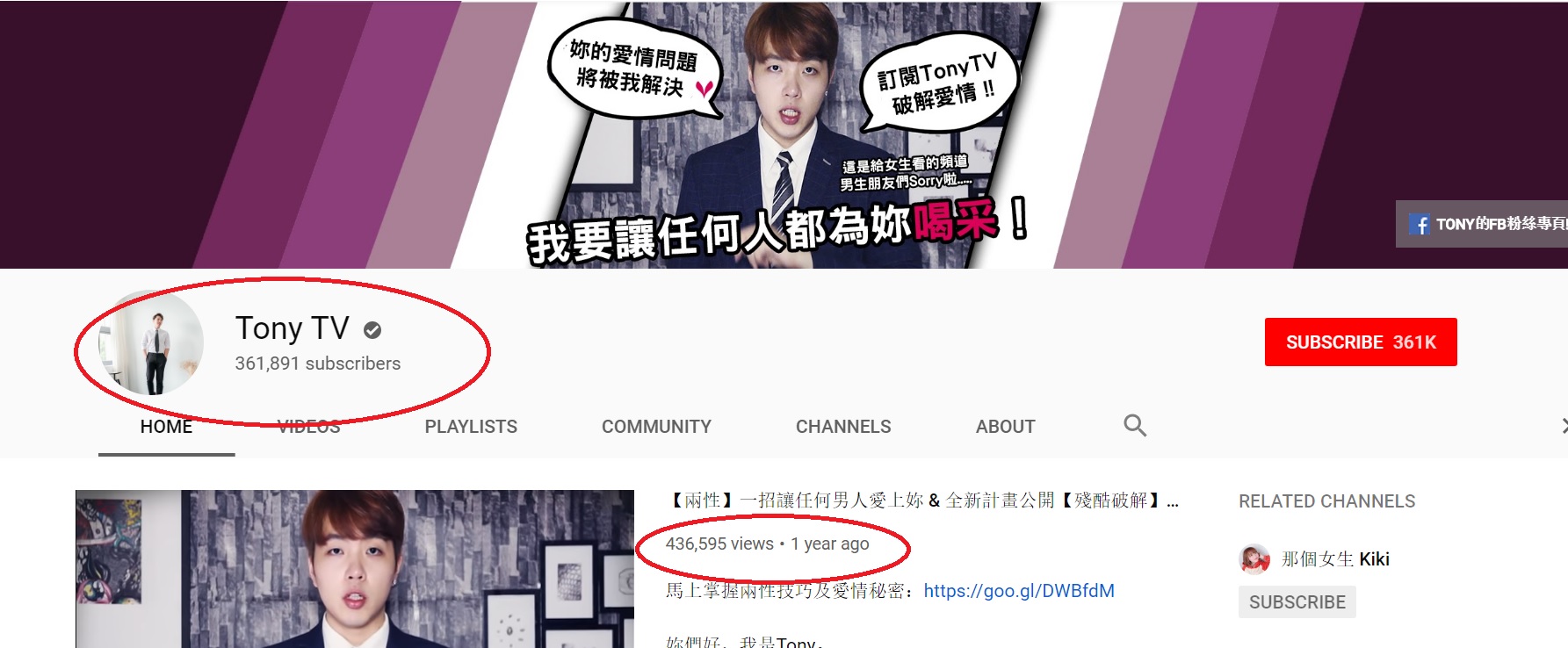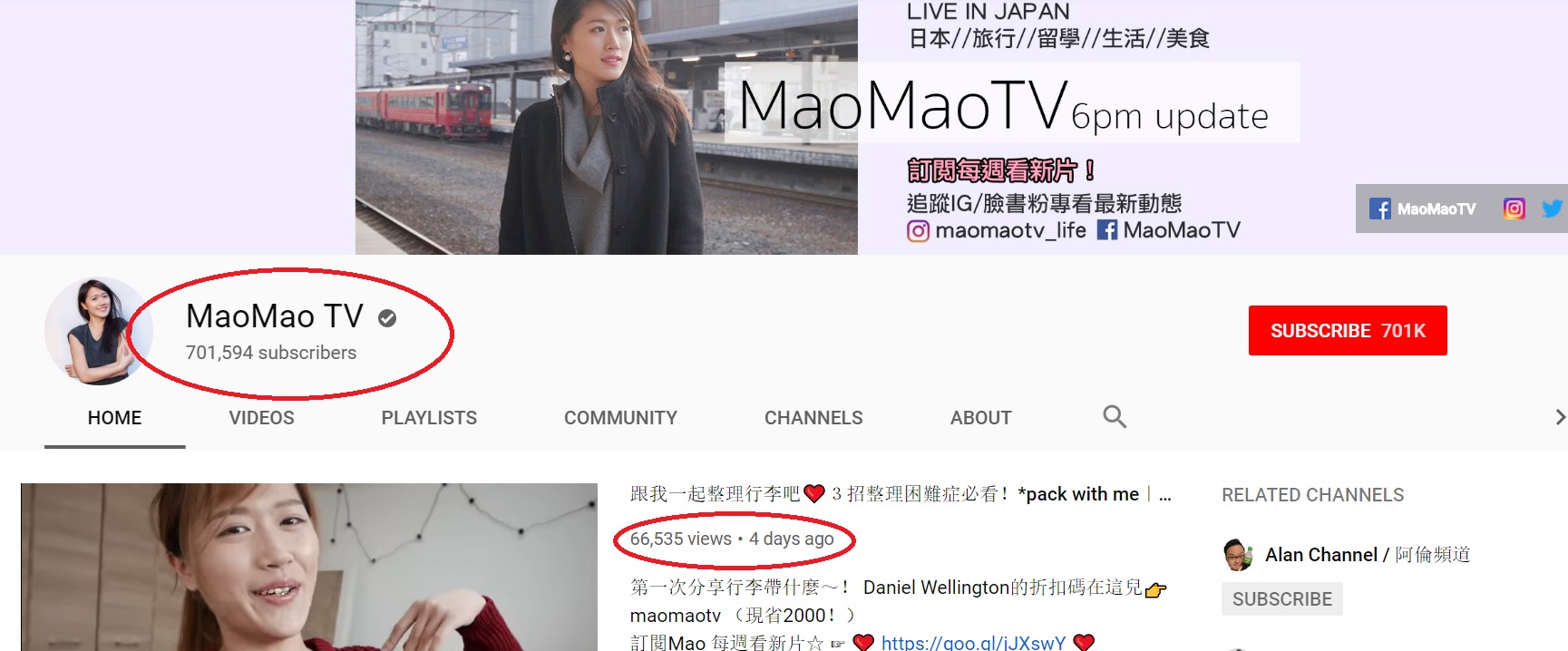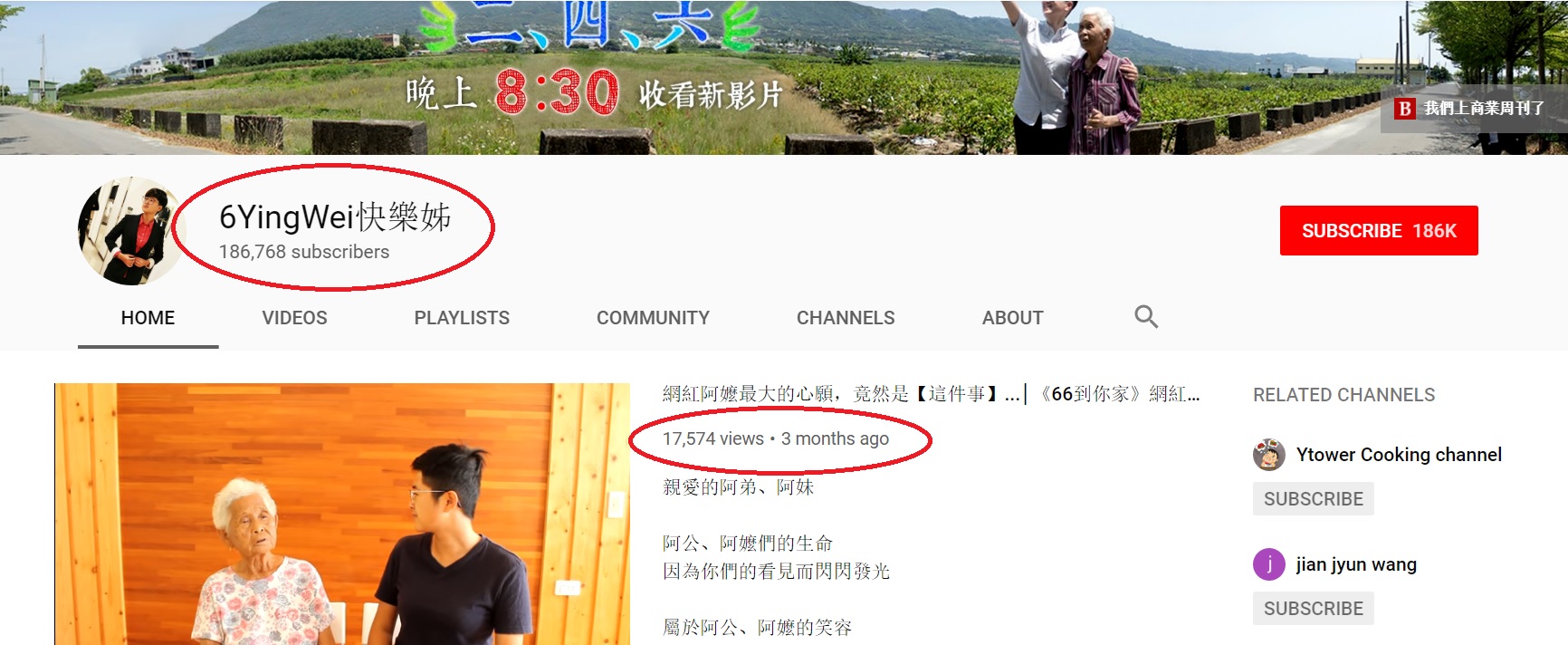 Yes, that's hundreds of thousands of subscribers … for each of our students … simply by following our step-by-step instructions.
Look, if an Ah MA can do it …
there are no excuses left!
No product, no experience, no website
How do our students make money if they have no inventory, or if they are not selling their own products?
There are so many ways to "monetize" your videos and you can pick your favourite. Here are just some examples –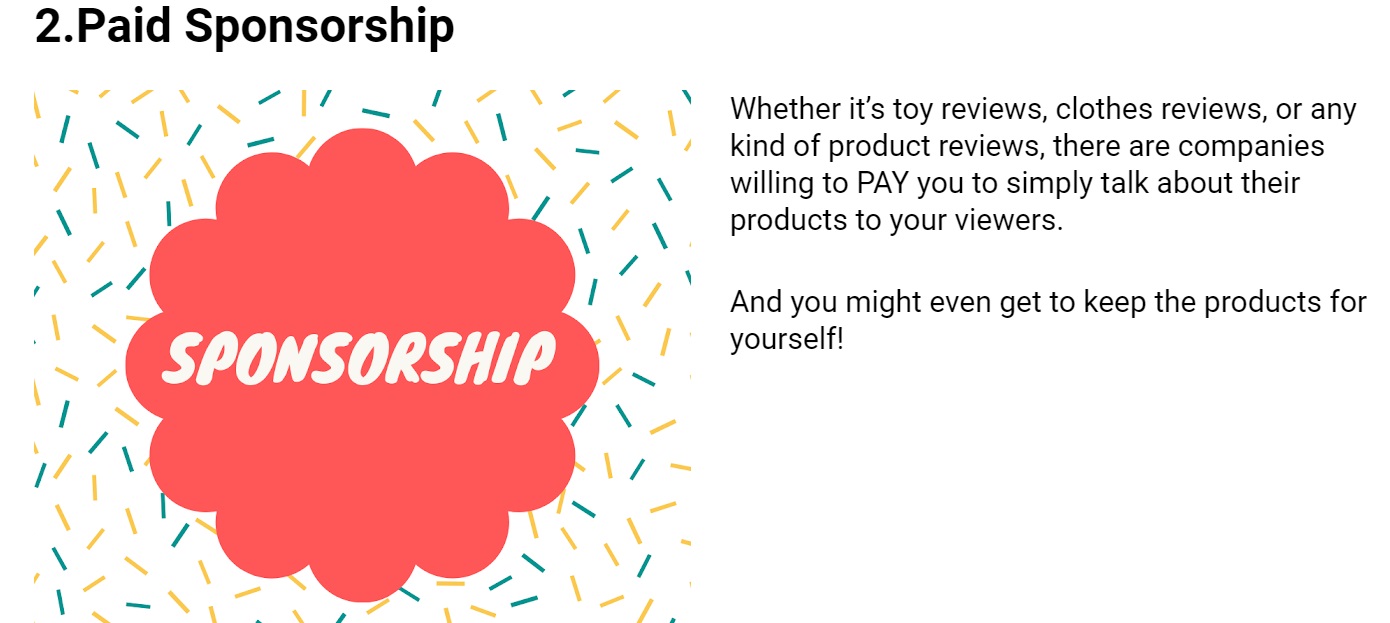 "But seriously, how much can I earn from this?"
Remember how we said earlier that you get paid over, and over, and over again PER video that you only need to create once?
Sure, one or two videos probably won't make you much. But let's say each video earns you $1 per day*.
That's $30 a month. $365 a year. PER video.
How many videos will you make? 10 videos? 100? 1,000?
You do the math. You literally decide how much you want to make.
Try asking that from your boss and see what he/she says.
Your money-making-device is literally right under your nose, sitting in your pocket ALL THIS TIME!
"Hmm, ok, I want to see it for myself. How do I do that?"
Easy. Because we see with our own eyes how our workshops have changed the lives of our students, we will be conducting one more session to show you EXACTLY how you can whip out your smartphone, record videos and get paid.
It doesn't matter if you're 18 or 81; you can still become your very own YouTube superhero and let your videos make money for you while you sleep.
Look, we really feel everyone deserves to spend more time doing what makes them happy, whether it's your favourite hobbies, just being around your loved ones, travelling the world or even hunting for yummy foods.
And we know this workshop can be a gamechanger for you.
We don't conduct a lot of these workshops, and when we do, they usually fill really quickly. So be sure to lock in your seats before they get snapped up.
It's about time your smartphone made you some money ;)
See you at the "Youtuber Income Secrets" MASTERCLASS!
How "Youtuber Income Secrets" Helped People to Succeed In Monetizing Youtube Channel

This Training Is For You If You Want :
More Income, Financial Independence as well as More Time Freedom and More Choices In Life
Kickstart your Youtube Channel & Start Monetizing Your Channel with Zero Capital



Generate passive income Your Youtube Channels



To retire early and spend more time with the people that you love



To Create Multiple Streams of Cashflow to Supplement Your Monthly Income



To provide a better lifestyle for Your Family



To help your parents retire so that they can enjoy life



Get this Exclusive Free "Youtuber Income Secrets" Masterclass & Start Monetizing Your Youtube Channel. The Class is 100% Fully Sponsored For You!

Limited Seats Available. For the first 50 pax only on a First-Come-First-Serve Basis.
Important Note: This event is limited to 10 tickets by Invitation Only. Click the "Select a date" box to select a date and then click the green "REGISTER" button to register for your FREE ticket. Show your ticket at the event to claim your seat.
sports
courses
workshop
Travel
Nearby hotels and apartments
10 Anson Rd (Full Address will be send to your whatsapp)
10 Anson Road, Singapore, 79903, Singapore, Singapore
10 Anson Rd (Full Address will be send to your whatsapp)
10 Anson Road, Singapore, 79903, Singapore, Singapore
Event from
eventbrite.sg