Yinidra Yoga by empowered thinking
COVID-19: many events have been canceled or postponed, please check with the organizer the event status.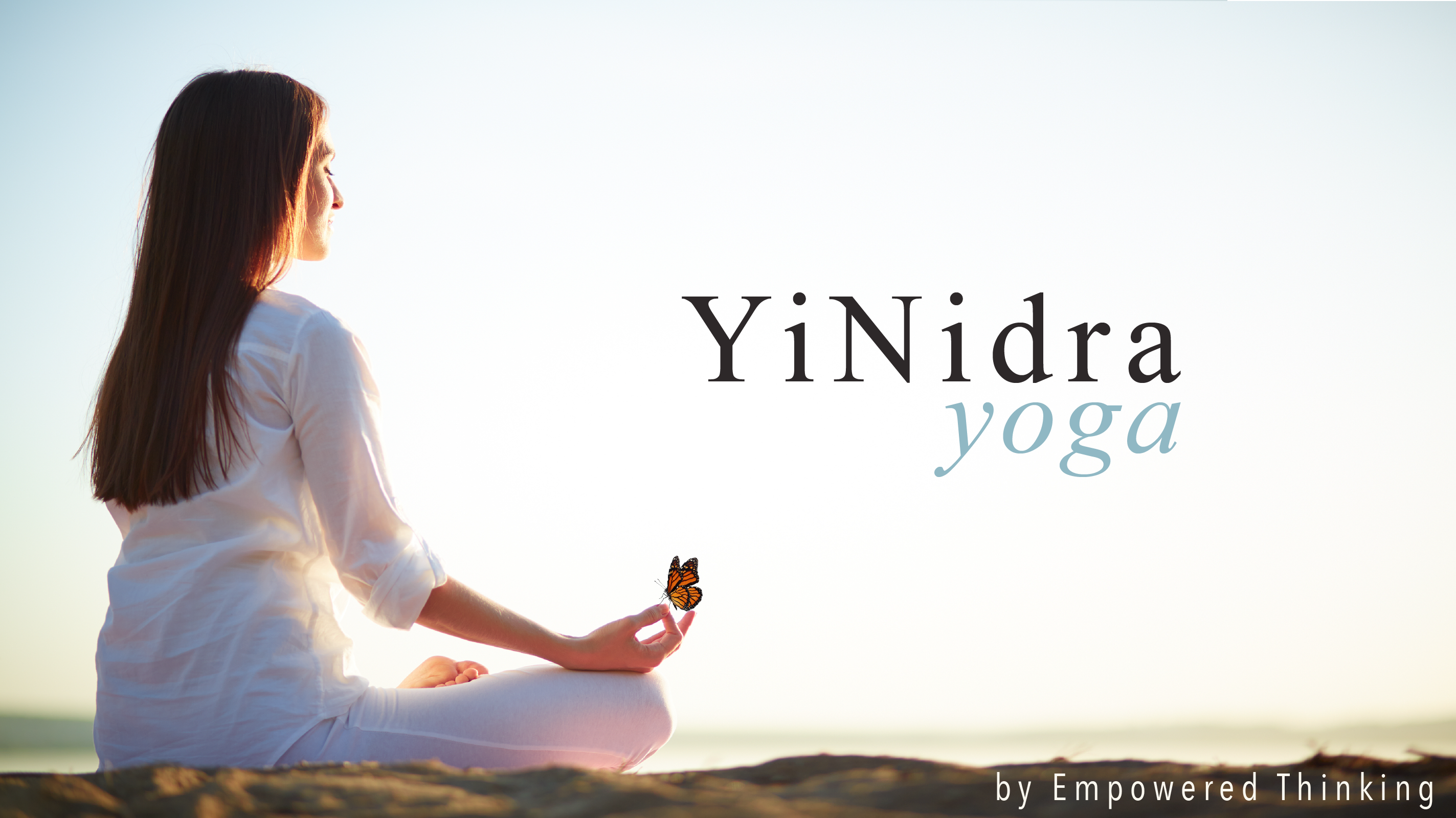 Image from eventbrite.com
---
What is Yinidra? I hear you ask...
I have been practicing yoga for some time now and found it to be a life changing practice. I have taken it a step further and have completed a few different courses that are yoga and neurological in nature. I have discovered that there is a real need for people to find stillness that provides an opportunity to bring permanent change for the mind and physical body, while enabling emotional freedom.
As I continued on my path and research, organically YiNidra came to me. Over time I have developed a yoga modality that incorporates the physical body and the mind, this modality brings together the practice of YIN Yoga and Yoga Nidra.
This is a brief on the two practices:
YIN YOGA - Yin yoga stretches and targets both the deep connective tissues between the muscles, and the fascia throughout the body. The aim is to increase circulation in the joints and improve flexibility as the poses stretch and exercise the bone and joint areas. It also helps us to regulate the body's flow of energy.
YOGA NIDRA - also known as Yogic Sleep this is a powerful relaxation technique, it is a state of consciousness between waking and sleeping, like the "going-to-sleep" stage. Yoga Nidra, is considered to be one of the deepest meditation techniques, leading you into a state of total stillness and insight.
This ancient form of guided meditation has been proven to be effective in reducing stress, tension, anxiety, sleeplessness and many other psychological disorders.
YINIDRA-The postures are held for 3 to 10 minutes while focusing on the breath. Through these gentle stretches your attention will go inward allowing you to notice and develop a deeper awareness of your body, this then leads to slowing down the chatter in the mind. Your body and mind will find stillness giving space to release built up tension, stress and anxiety, providing a perfect self-development tool for the often fast-paced life of the modern world.
YiNidra will take you to the deepest possible state of relaxation, providing you with an enlightened journey of self discovery.
Once acquainted with this practice you'll see how altering your brain-waves can instantly transport you into a magical state of deep relaxation.
YiNidra is essentially a Simple and effortless way to Reduce Stress and induce positive change with empowered intentions.
YiNidra yoga is a pathway of physical and emotional freedom.
Benefits of YiNidra Yoga
FOCUS – The practice of Yinidra alters your brain chemistry to be more positive, productive, focused, and creative.
RELAX – When practicing YiNidra you develop the ability to release stress, while making you feel fully refreshed and completely relaxed.
SLEEP – As you continue to practice YiNidra you can develop healthier sleep habits you can fall asleep faster & have a better, deeper, and more peaceful sleep.
PEACE – As Yinidra becomes a regular practice you will find your inner peace and the ability to live in the NOW.
1632 Views - 13/04/2020 Last update
eighth ave 81 eighth avenue 81
wa, 6051, wa, au
---
Are you an event organizer?
Create events for free. They will be immediately recommended to interested users.
Create event
Nearby hotels and apartments
wa, 6051, wa, au
---
---
eighth ave 81 eighth avenue 81
wa, 6051, wa, au
Event from
eventbrite.com
---
---
Are you an event organizer?
Create events for free. They will be immediately recommended to interested users.
Create event
Perth

›